PSL Elisa Viihde PUBG Fall Challenge – Round 2
First round of PSL actions is already played and half of the teams are already eliminated from the tournament. This week we get to see round 2 action. This round is little bit easier to follow, since there is only 2 lobbies played simultaneously. Also second round is the first round we get to see official Finnish, English and now also Russian broadcasts. More info about Finnish and English broadcasts you can check out here. More info about the tournament you find here.
In the second round, teams will play six maps and top-9 from the group will advance to round 3. Come and join to twitch chat and cheer your favorite team to the next round!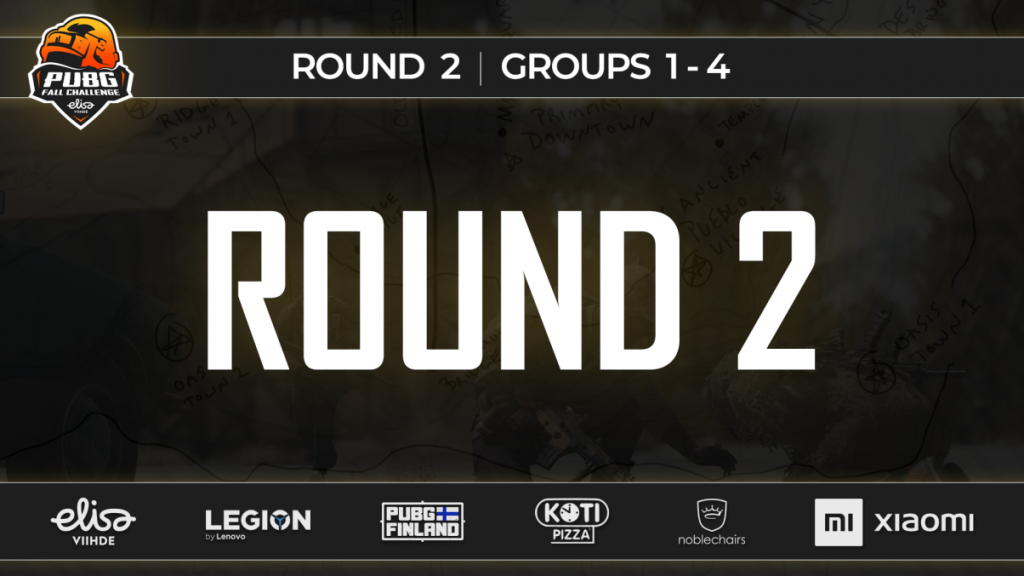 Round 1
Monday 24.8
Group 1
Group 2
Tuesday 25.8
Group 3
Group 4
To be sure you get all the latest updates, results and news you should follow our twitter!