Round 3 – ELISA ESPORTS PUBG WINTER CHALLENGE
It is hard to believe that we have only 64 teams remaining! These teams are now battling it out for the spots in round 4, which introduces us the first of the invitational teams. More info about the tournament you find here.
In the third round, teams will play six maps (3x Miramar & 3x Erangel) and top-9 from the group will advance to round 4. Come and join to twitch chat and cheer your favorite team to the next round!
Broadcast
Third round means the beginning of the official PSL-broacasts! The english main broadcast features familiar caster duo Copter and Eiefant, but studio has new face in it. Welcome to PSL JoRoSaR! Main broadcast is following groups 1 and 3 this round.
Same as last season, we have two other official broadcasts. Finnish broadcast with M00nForrest & Qcrass and Russian broadcast with odesskin.
As the community casts has been so popular this and previous seasons, we have allowed community casts for the groups that are not part of the main English broadcast. More info about these community casts is available in our twitter and below in this article.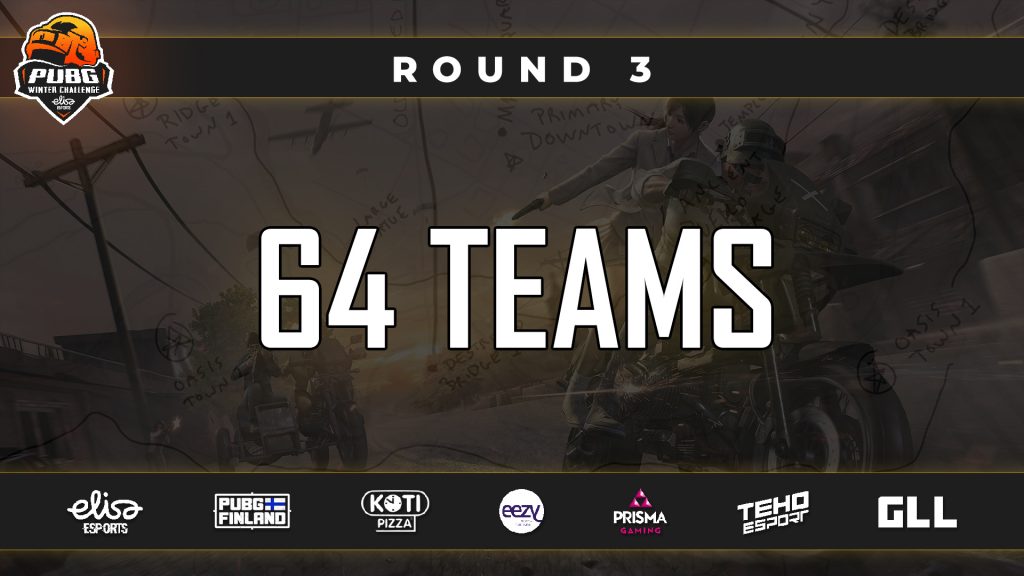 Round 3
Monday 1.2
Group 1
First match starts at 18.00 CET
Results: Points
Teams:

836 Pizza Locale
BLAZE E SPORTS
ChronoGenesis
Drivebyonly
ENHANCED
Ghetto Gang
I ROBOTS Esports
Kumiho Gaming
MeetTheWoo
MFP
Not Fair
OOF
Optimal Gaming
Team Satire
TeamSoloq esport
We live again
Group 2
Tuesday 2.2
Group
3
First match starts at 18.00 CET
Results: Points
Teams:

boomerss
GrinderS
Haiku
IRL streched
Kaer Morhen
KIT_KAT
MomentuM
Nordic Fury
Oldu Ha meste
PushNFlush
Pyrsosesports
TAKATA
Team Majesty
TLD
Vis
Vuptrox
Group 4
To be sure you get all the latest updates, results and news you should follow our twitter!