PolishPower interview – PSL ELISA ESPORTS PUBG WINTER CHALLENGE
PSL Elisa Esports PUBG Winter Challenge is now over and it's time to ask few questions from our new PSL champion PolishPower. Marcel "Marcelek" Nietopiel gave us few moments of his time after tournament concluded. Here is the remainder of the tournament results.
PolishPower – 6500€
HEROIC- 4500€
Entropiq- 2500€
Mercurial- 1500€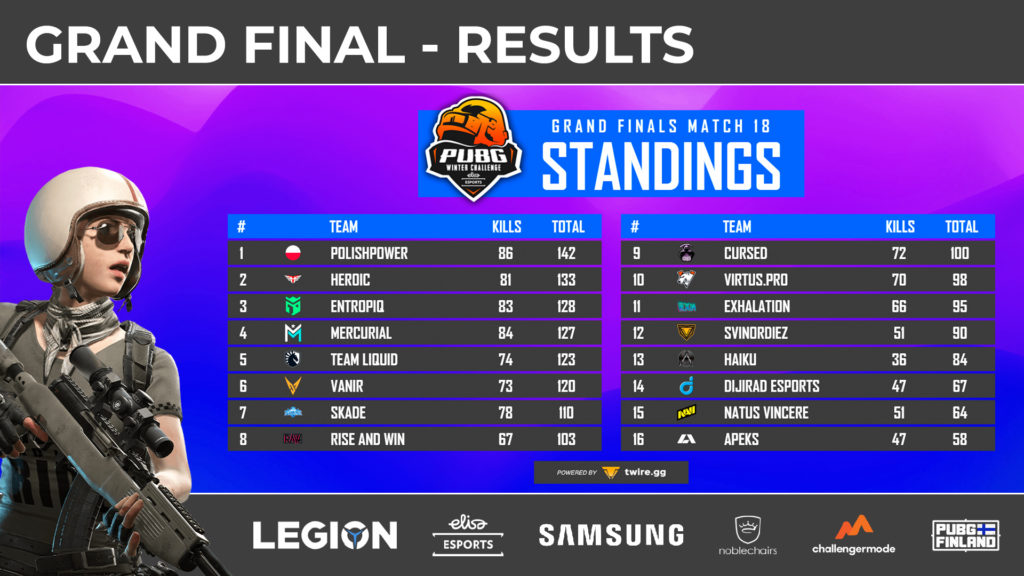 Congratulations! Let's start with a classic: How does it feel right now?
It feels amazing to finally win a PSL tournament again. The first time me and knorkis won one, was back in the elgiganten days. Now with the new PolishPower roster finally getting to the top feels great after being 6th last season and 2nd two seasons before.
Your first day was pretty slow, but you had an amazing second day. What did you change in your strategy (for both maps) for the second day?
We didn't really change much, unfortunately K4pii wasn't able to play with us due his electricity problems but we managed to get a great sub, Gustav from FaZe Clan himself, to help us out. He played super well and everyone just started to hit their shots. We knew that we need to play edge and start fragging people out, so that was our main focus
You had a number of roster changes throughout the weekend. How did you successfully deal with the changes and instability to still perform so strongly overall and take the title?
Gustav is a super experienced player so we knew we don't need to worry about his performance. First day DannyG jumped for k4pi after not playing for a long time and still he did good job and helped us a lot. Overall we worked together very nice, Gustav gave KnorkiS some ideas through out the games and we just kept doing our own thing to win. It was also our first time playing with Gustav ever so i'm really happy how it worked out.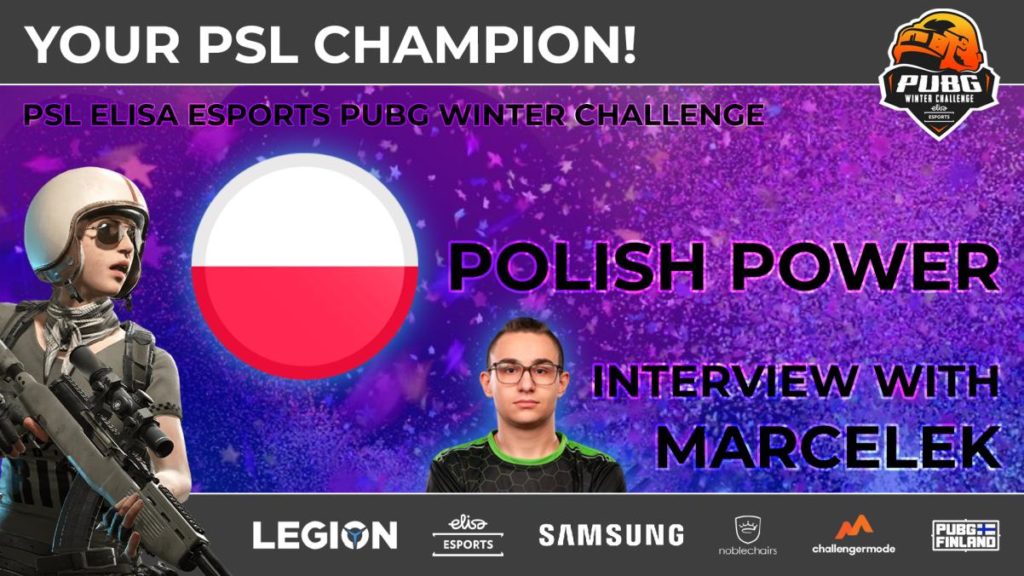 What made you perform better than the competitors during this weekend?
We just won the games we needed to win. We are still upset about few games we should have done better but we take whats given and we just vibe with it.
Were there any teams going into this tournament that you thought "this is our biggest competition", and how did you adjust your game to maximise your chances around them?
Me and knorkis have been on the scene for a long time already. We knew exactly who we are playing against and how the teams play. Even though we played in NA in the past 2 years we still know how to move around EU grounds. We always think about all the equally and we know EU is stacked and everyone can pop off.
What will you be spending the prize money on?
That's our mystery <3
So what's next for PolishPower?
Grind Grind Grind
PSL is now done for 2021. We want to thank every team, player, viewer, reader, admin, caster, host and sponsor of great year. We will see you in 2022!
To be sure you get all the latest updates, results and news you should follow our twitter!
It's time for PSL Elisa Viihde PUBG Fall Challenge grand finals! We have 18 maps of top tier international PUBG coming to your way during friday, saturday and sunday. At sunday we have new PSL champion, who takes home 7500€ grand prize. There is overall of 15 000€ in the prize pool, so every team wants to do their best in this one. We have 5 teams in the grand finals, which have battled through from the first round and they have 11 invitational teams to challenge them. More info about the tournament overall you find here.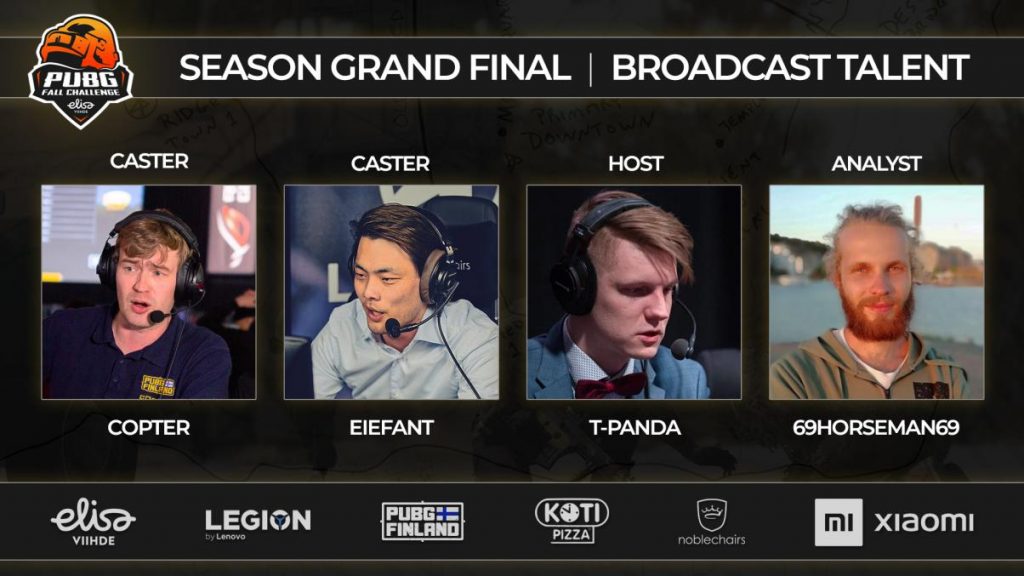 Finals
Friday 18.9, Saturday 19.9 and Sunday 20.9
Grand Finals – Broadcasts start at 17.30 CEST:
Results: Points – Player statistics

Existential
Team HEARD
Creeps
PolishPower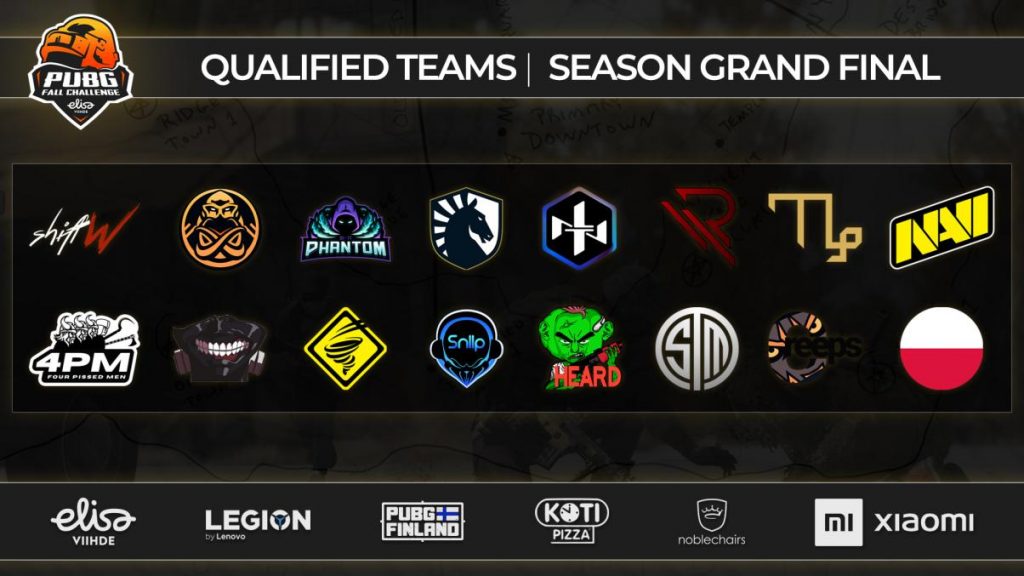 Teams to watch:
Four Pissed Men (FaZe Clan)
FaZe Clan won the recent PCS 2 – tournament, which included many teams from PSL finals. 4PM entered the PSL finals from Losers bracket after they failed to get a place in Winners bracket by 1 point in round 4. Now that PCS 2 is over, this team can fully focus on PSL and they are force to be reckoned with! I think every pair of eyes are on 4PM and it would be pretty big surprise if they are not one of the top teams after 18 maps.
Team Liquid
Team Liquid was pretty much the only team who could challenge FaZe Clan in PCS 2 and they have made their way through PSL rounds pretty easily. TL didn't have the easiest of summers, but lately their game has been on point! Liquid is probably the biggest favorite to win PSL season 7. Last season they failed to perform in the finals and were sixth at the end. Now they want their revenge and add PSL-championship on their trophy case.
shiftW
shiftW has battled through 5 rounds of PSL already and now it's time to end this tournament strong. They won Winners bracket at monday and they are one of the hottest teams for the finals. Team was formerly know as WeAreWe and they were fairly unknown team to big audience before PCS 2 where they placed fourth, dropping out from the podium by one point. Now they are well known and respected, but they are still trying to find their first tournament win. Maybe PSL is place where they get their first trophy!
ENCE
ENCE is playing in front of Finnish audience and with newly found synergy they are performing well. ENCE was second in the Winners bracket and they placed fifth in the PCS 2. ENCE is only full Finnish roster in the finals, so they have the support of the crowd behind them. ENCE is always dangerous opponent and they are supposed to be one of the top teams in the finals.
To be sure you get all the latest updates, results and news you should follow our twitter!
It's time for round 5! This week is PSL super week with 5 game days! At sunday we have our brand new PSL-champion! We start week with Winners bracket where we decide first 8 finalists and at tuesday we get 8 more finalists from Losers bracket. More info about the tournament overall you find here.
In the fourth round, groups will play total of 8 maps. Top-8 from Winners bracket will advance to finals. Rest of the teams will continue to Losers bracket. In the Losers bracket we have 8 more spotst to Finals and rest of the teams will drop out.. Come and join to twitch chat and cheer your favorite team to the finals!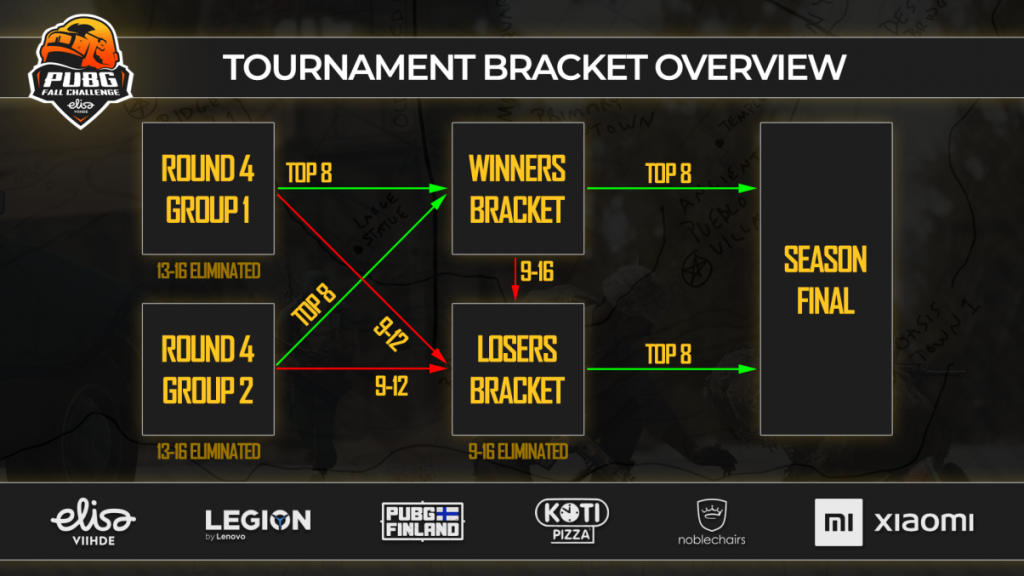 Round 5
Monday 14.9
Winners bracket – Broadcast starts at 17.30 CEST:
Results: Points – Player statistics

Rise and Win
Existential
AfterAlt
Creeps
Team HEARD
Tuesday 15.9
Losers bracket – Broadcast starts at 17.30 CEST
Results: Points – Player statistics

PolishPower
NiceTry
Final-Gaming
Imperials eSports
Existential
AfterAlt
Team HEARD
Rise and Win
Creeps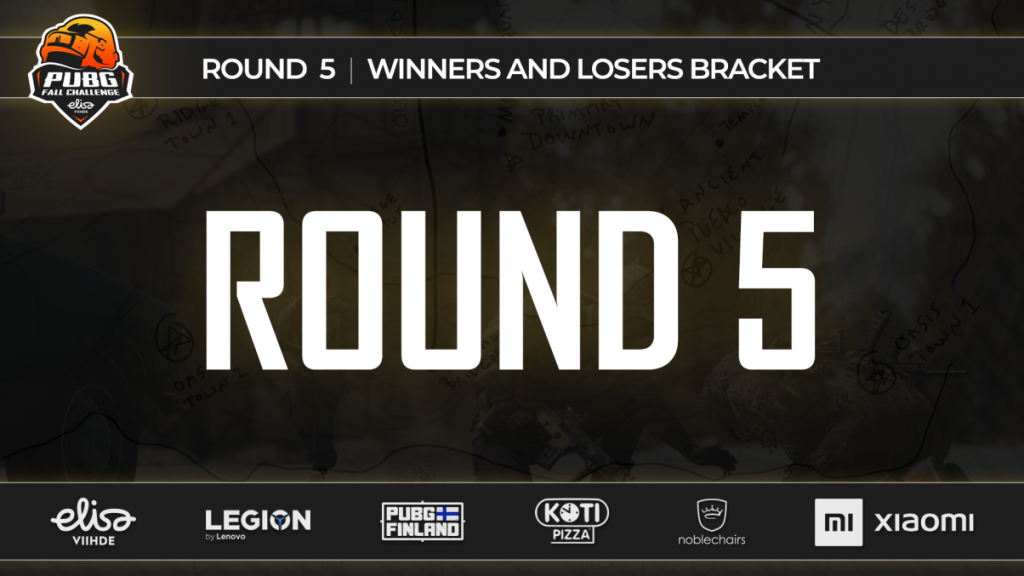 To be sure you get all the latest updates, results and news you should follow our twitter!