Maximizing Power: Monster Energy Joins Forces with Elisa Masters Espoo 2023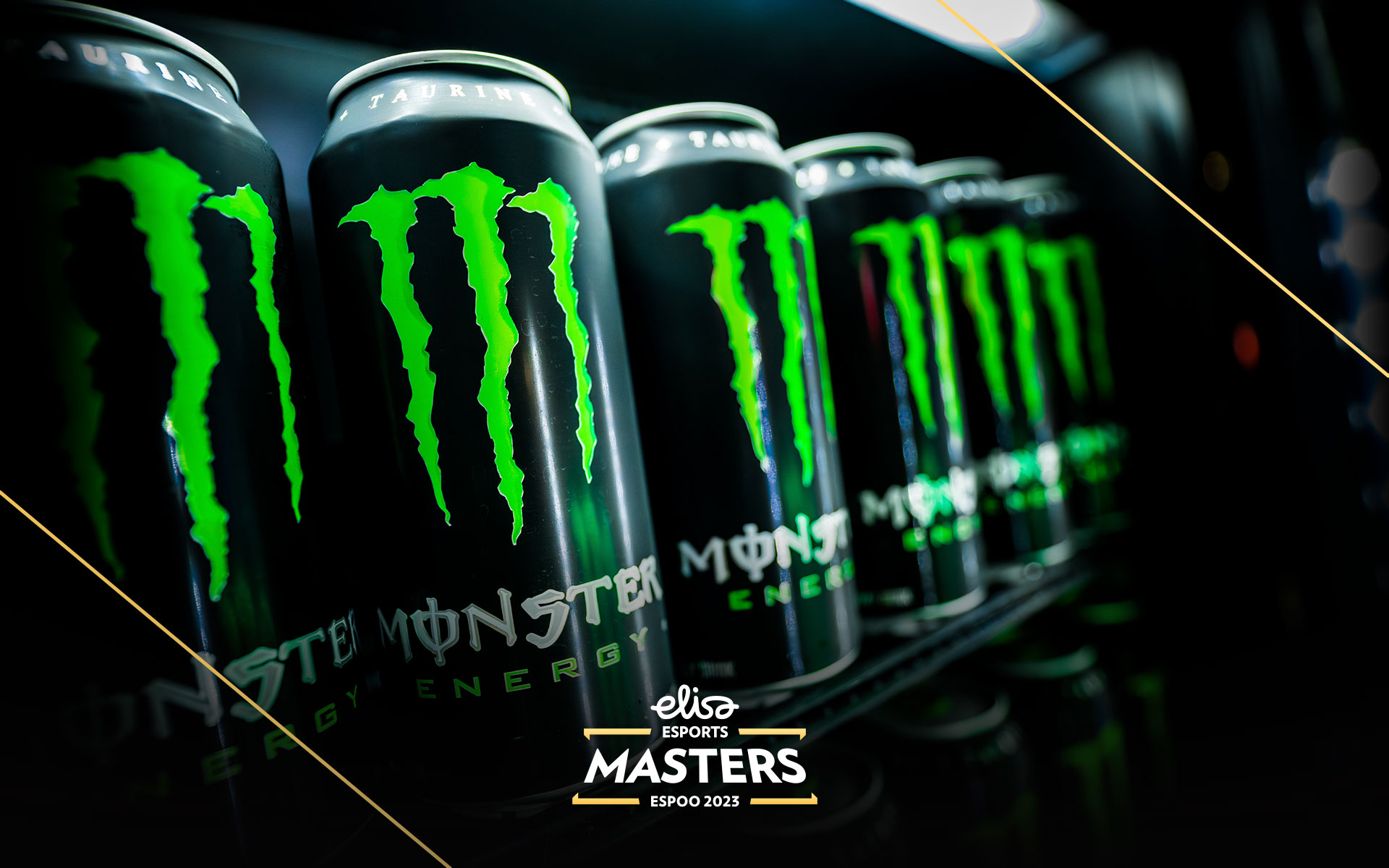 As anticipation mounts for Elisa Masters Espoo 2023, we're thrilled to unveil Monster Energy as the official energy drink partner, injecting an unparalleled surge of energy into the event. Monster Energy transcends the realm of a mere energy drink; it embodies a lifestyle in a can embraced by adrenaline seekers and gaming enthusiasts, seamlessly complementing the dynamic world of esports.
By aligning with Elisa Masters Espoo 2023, Monster Energy not only introduces its beverage to the arena but also brings a shared passion for high-intensity competition and peak performance.
"Elisa Masters is synonymous with premier esports action, and having Monster Energy on board as our official energy drink partner reflects our commitment to energizing every facet of the event," remarked Olli-Pekka Villa, Head of Elisa Esports. "Their international acclaim and unwavering dedication to the gaming community make this partnership particularly thrilling."
To commemorate this dynamic partnership, Monster Energy will tantalize taste buds with their latest and most popular flavours, ensuring both competitors and spectators stay energized throughout the event. Immerse yourself in gaming activities that promise an interactive experience, embodying the spirit of both Monster Energy and Elisa Masters.
Mark your calendars for Elisa Masters Espoo 2023, where the fusion of Monster Energy's exhilarating flavours and the adrenaline of esports guarantees an unforgettable tournament experience.
Stay tuned and get ready to unleash the beast!

As the esports community eagerly awaits Elisa Masters Espoo 2023, there's a promise to not just deliver thrilling matches but also an unparalleled gaming experience. This commitment is further strengthened with the renewed partnership between Elisa Esports and ASUS ROG, a leading name in top-tier gaming innovation.
With numerous top-ranking teams set to participate, Elisa Masters Espoo 2023 aims to offer them an environment reflecting their high caliber. This is where ASUS ROG comes in, promising to enhance the gaming experience with its advanced equipment. "We are thrilled to be partnering up with Elisa Esports once again to provide Elisa Masters Espoo 2023 with state of the art Gaming PC's and 380Hz ROG Strix XG259QN monitors ensuring a top tier gaming experience for the players in Espoo", said Lovisa Boström, Gaming Marketing Manager at ASUS ROG Nordic.
But the excitement doesn't end here. ASUS ROG is preparing to showcase a treat for tech enthusiasts and fans attending the event. "We had an absolute blast at Elisa Masters Espoo 2022 and we are very excited to return to Espoo for Elisa Masters Espoo 2023. This year we will bring the latest and most exciting products from ASUS ROG to Espoo Metro Arena with a dedicated space for visitors. The highly anticipated ROG Swift Pro PG248QP monitor with 540Hz and the handheld success ROG Ally among many other products will be on display to experience hands-on. We hope to see you there!" Lovisa Boström added.
Speaking about the significant collaboration, Olli-Pekka Villa, Head of Elisa Esports, stated, "For a major event like Elisa Masters, it's essential to have a partner that shares our vision of excellence. ASUS ROG, with its impressive reputation and unmatched expertise, aligns perfectly with our goal of offering an unparalleled experience, both in terms of gameplay and tech interaction."
This partnership symbolizes the perfect blend of world-class esports talent and top-notch gaming technology, ensuring Elisa Masters Espoo 2023 is an event to remember!