Things to experience in Espoo – Visitor's Guide
As we're getting closer to the Elisa Masters Espoo 2023, here's a guide on what to see, do and taste in the heart of esports, Espoo!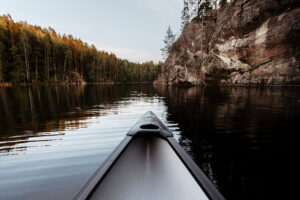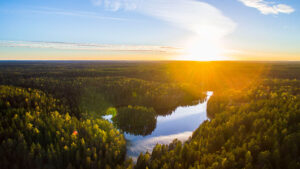 In Espoo, you are at the edge of nature experiences while still right next to the pulse of Helsinki. Espoo has 58 kilometers of coastline, 95 lakes, 165 islands, 600 kilometers of cycling routes, 200 kilometers of tracks, and the naturally beautiful Espoos Waterfront Walkway. In the south, you'll enjoy the charm of the archipelago and coast. As you head north, Espoo charms with its lakes, rural landscapes, and manors. In North Espoo, you'll experience wilderness atmosphere in the majestic Nuuksio National Park. In Espoo, you can enjoy nature with experiential activities: for example, in a fat biking through forest trails, tour skating, or snowshoeing.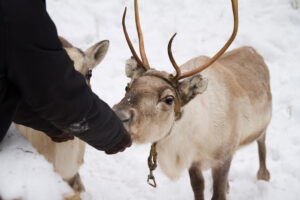 The Otaniemi and Keilaniemi area is a hub of business, innovation, research, and science, where the startup world, investors, and international companies meet on the vibrant Aalto University campus and its vicinity. A large part of Finland's listed companies are located in Espoo.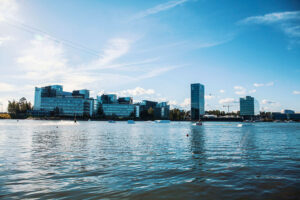 Looking for accommodation?
Elisa Masters Espoo 2023 hotel partner Hotel Matts offers the best facilities for your visit.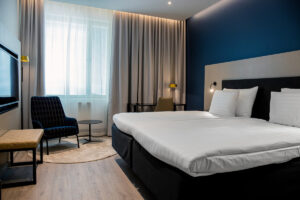 Fall in love with Espoo's coastal route also in wintertime
The 40-kilometer-long Espoos Waterfront Walkway winds by the sea from Laajalahti to Kivenlahti. In winter, you can relax in a lovely seascape while moving and stopping by at the seaside cafes and restaurants. Beautiful nature awaits you in Espoo! Also, explore Christmas activities in Espoo in more detail.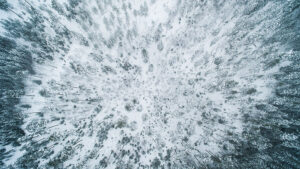 Nuuksio National Park – Experiences in the wilderness
Peace and quiet in the wilderness right next to the city's pulse. Pack a backpack with snacks and a hiking spirit and head to the marked trails. Visit the Finnish Nature Centre Haltia, which presents the wonders and beauties of Finnish nature. Haltia also provides hiking advice and tips for various outdoor activities.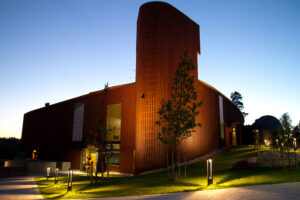 Shopping and restaurants
Ainoa Shopping Center in Tapiola, a short walk from the Original Sokos Hotel Tapiola Garden and Espoo Metro Arena.
Sello Shopping Center in Leppävaara, also conveniently accessible from Tapiola and Espoo Metro Arena.
Iso Omena Shopping Center in Matinkylä is like a small city, with excellent transportation connections making it one of the most popular shopping and leisure destinations in Espoo.
Restaurant Plats is a stylish viewpoint to the picturesque Espoo archipelago and a culinary journey to Nordic cuisine. Nordic art, design, and gastronomy meet in the beautiful archipelago setting of Hanasaari.
Lucy in the Sky – a restaurant and terrace equipped with stunning views, serving Scandinasian-style food in Keilaniemi.
Villa Lilla serves delicious food, excellent wines, and warm service in the heart of Leppävaara in a beautiful villa.
Restaurant GOAT serves delicious and relaxed food in the Ainoa Shopping Center in Tapiola, powered by three favorite restaurants.
We can't wait to see what you do in Espoo, be sure to share it on social media with hashtags #VisitEspoo and #ElisaMasters. If you already haven't, get your tickets now at elisamasters.com!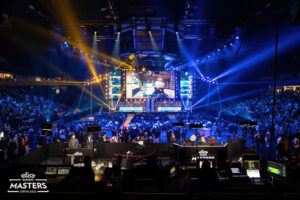 ---
More information
visitespoo.fi/en
facebook.com/VisitEspoo/
twitter.com/visitespoo
instagram.com/visitespoo/
linkedin.com/company/visit-espoo/