Maximizing Power: Monster Energy Joins Forces with Elisa Masters Espoo 2023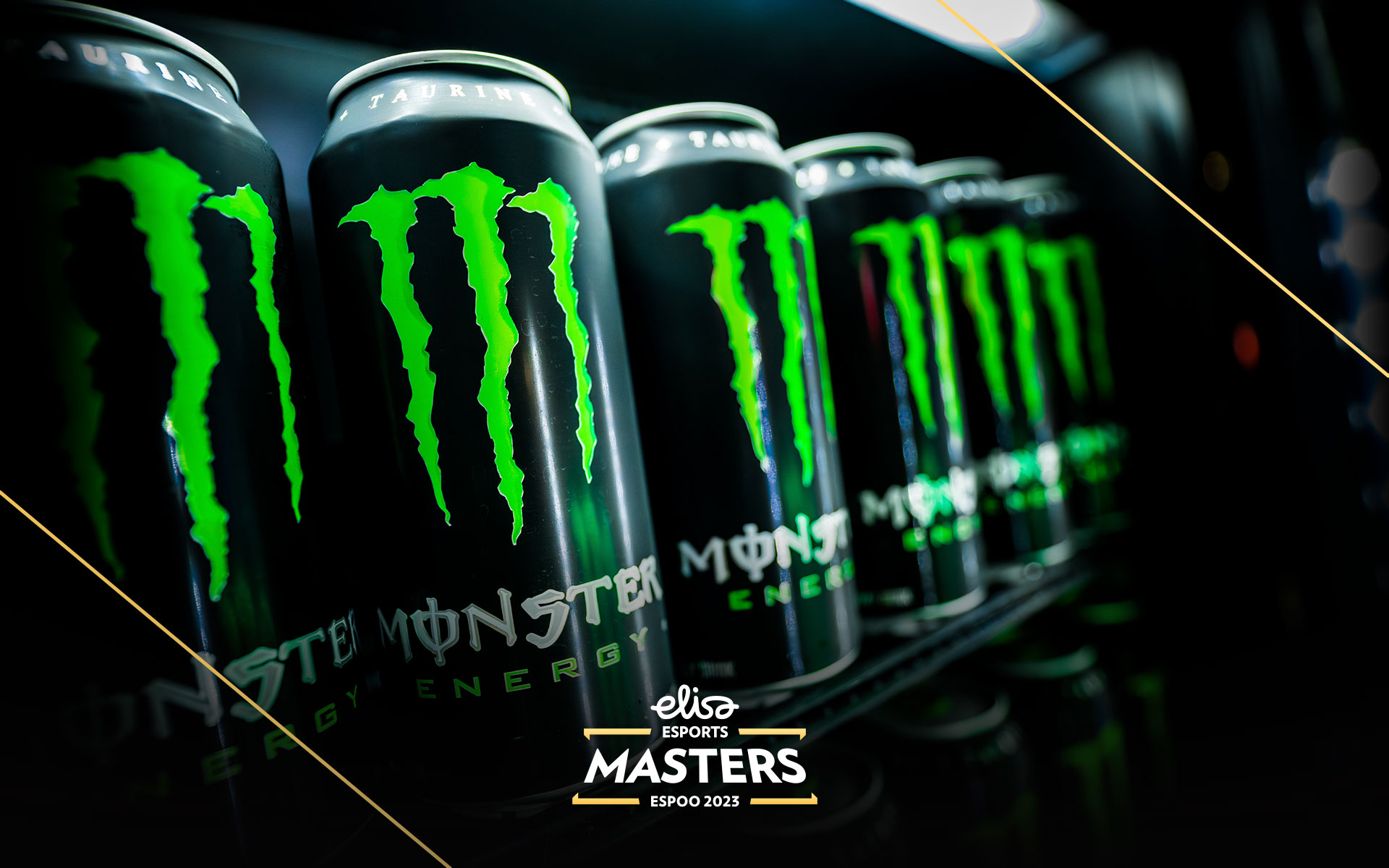 As anticipation mounts for Elisa Masters Espoo 2023, we're thrilled to unveil Monster Energy as the official energy drink partner, injecting an unparalleled surge of energy into the event. Monster Energy transcends the realm of a mere energy drink; it embodies a lifestyle in a can embraced by adrenaline seekers and gaming enthusiasts, seamlessly complementing the dynamic world of esports.
By aligning with Elisa Masters Espoo 2023, Monster Energy not only introduces its beverage to the arena but also brings a shared passion for high-intensity competition and peak performance.
"Elisa Masters is synonymous with premier esports action, and having Monster Energy on board as our official energy drink partner reflects our commitment to energizing every facet of the event," remarked Olli-Pekka Villa, Head of Elisa Esports. "Their international acclaim and unwavering dedication to the gaming community make this partnership particularly thrilling."
To commemorate this dynamic partnership, Monster Energy will tantalize taste buds with their latest and most popular flavours, ensuring both competitors and spectators stay energized throughout the event. Immerse yourself in gaming activities that promise an interactive experience, embodying the spirit of both Monster Energy and Elisa Masters.
Mark your calendars for Elisa Masters Espoo 2023, where the fusion of Monster Energy's exhilarating flavours and the adrenaline of esports guarantees an unforgettable tournament experience.
Stay tuned and get ready to unleash the beast!