Amazing year 2022 of Elisa Esports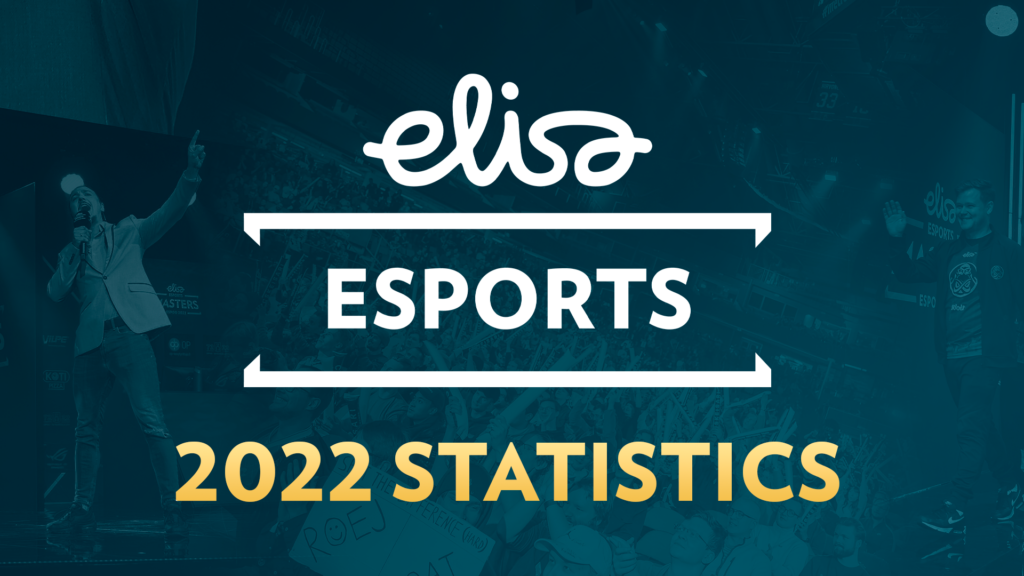 This year, Elisa Esports have brought both Finnish and international CS:GO content for fans all over the world. In our broadcasts, we have witnessed competitive gaming as its best: Tight situations, great wins and heartbreaking losses. It all climaxed in November when together with amazing partners we hosted the Elisa Masters Espoo '22 tournament. 
Our international Twitch channel ElisaEsports had 104 broadcast days and fans spent 215 100 000 minutes watching our content. During those broadcasts you sent over 500 000 chat messages! In our tournaments we had players participating from over 30 different countries. 
Our Finnish broadcast team had over 180 broadcast days during 2022, and during those days everyone had chance to follow, for example, Elisa Open by Kotipizza seasons and RMR and Major -tournament. People spent over 87 000 000 minutes watching our Finnish streams on ElisaViihdeSport Twitch-channel and sent over 429 000 chat messages. 
In November we had 12 A-tier teams in Finland during the Elisa Masters Espoo '22. In Espoo Metro Arena over 9000 CS:GO fans cheered for their favorite teams. The weekend in the Arena was full of priceless moments, on and off-stage.
Elisa Esports thanks fans, teams, partners and everyone who has been part of our journey this year. We already have big plans for the next year – Elisa Invitational and Elisa Open Suomi have already been announced, stay tuned for more!