Taneli "disturbed" Veikkola as part of the Elisa Esports team
As we move toward the Elisa Masters Espoo '22 event, we gladly announce an addition to our team. Taneli "disturbed" Veikkola, former Pro Player and Head Coach of the Finnish CS:GO team HAVU, joins us as our new Head of Relations. Taneli's main focus will be VIP experiences and hospitality at our upcoming and future events.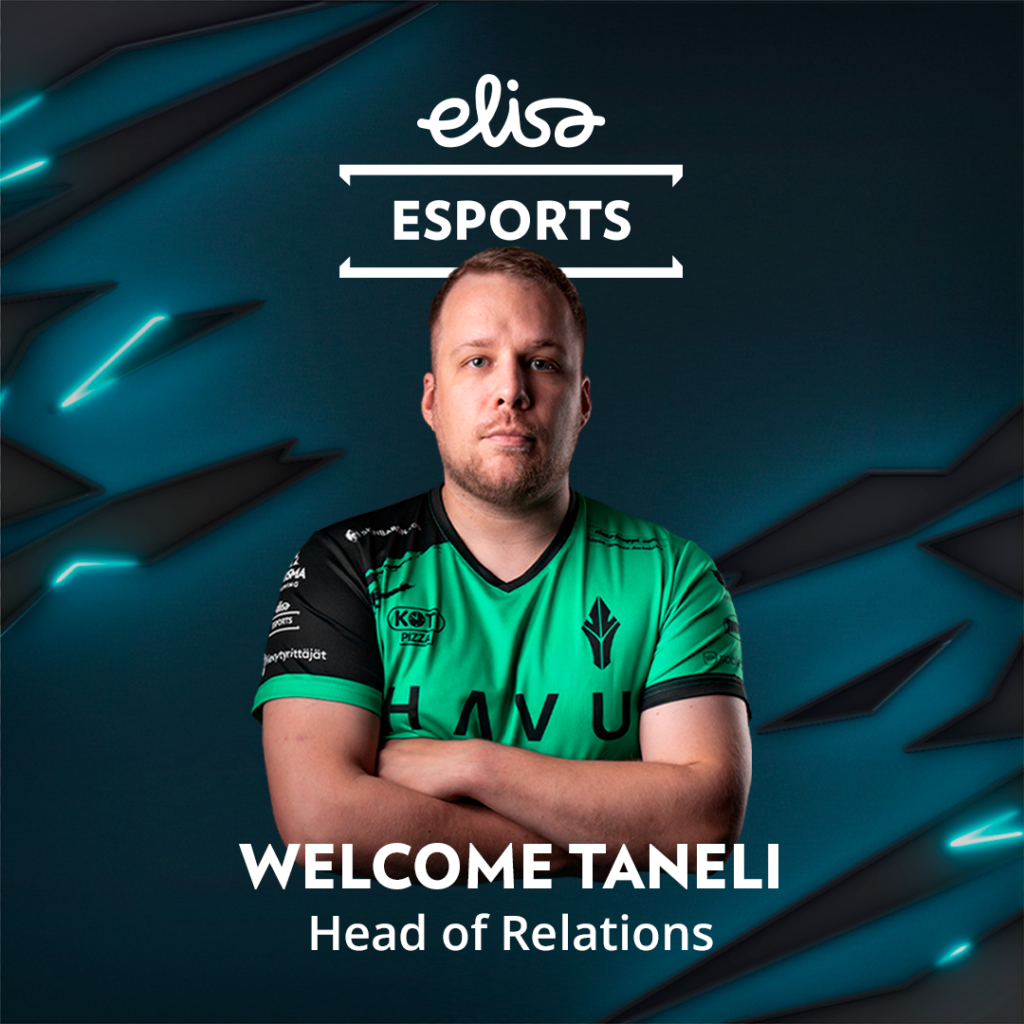 "It is great that Taneli will come strengthen our Elisa Esports family with the esports expertise that he has collected throughout the years, as well as develop our ability to serve our customers even better. We have co-operated with Taneli for a long time and it is a pleasure to have him as a part of our team!", comments Teemu Koski, Head of Elisa Esports.
"After I stepped down from the coaching role I wasn't sure what would be next for me. I came in talks with Teemu & Olli-Pekka (Head of Partnerships) and quickly found myself part of the Elisa Esports crew. I'm thrilled to start working with them and the rest of the team and hopefully I can bring something new to upcoming events!", comments Taneli Veikkola, Head of Relations at Elisa Esports.
We are thrilled to see our team grow with the top talents in the Finnish esports scene!