Round 5 – PSL ELISA ESPORTS PUBG WINTER CHALLENGE
It is finally time to let round 5 invitational teams play at PSL Elisa Esports PUBG Winter Challenge! 32 teams are still in the battle and they are now fighting for spots in upper or lower bracket for round6! Both gamedays are broadcasted in both English and Finnish. You find the groups and the broadcast info below. More info about the tournament you find here.
In the fifth round, teams will play six maps (3x Miramar & 3x Erangel). Top-8 from the group will advance to upper bracket and positions 9.-12. will advance to lower bracket.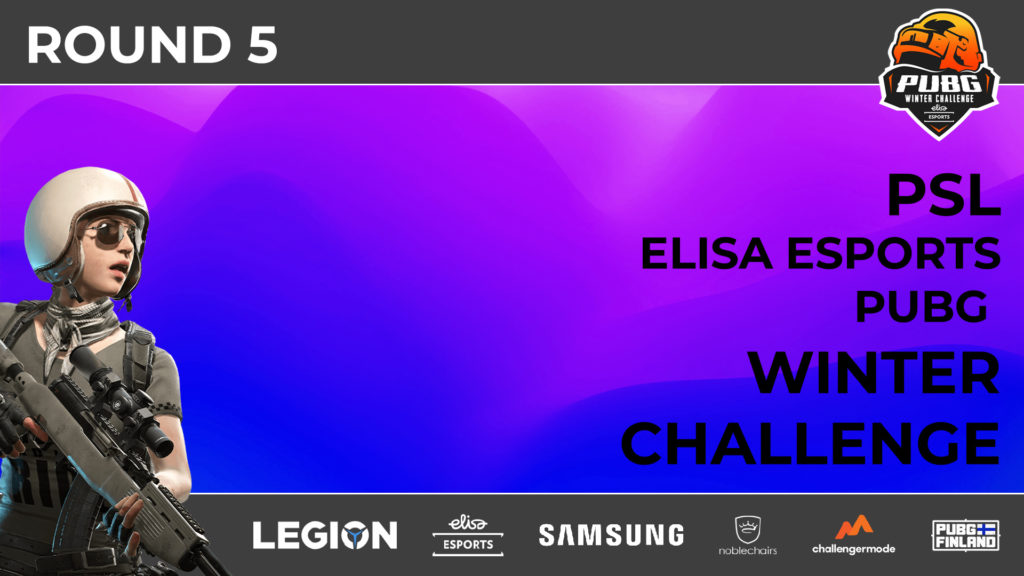 Round

5
Monday 11.10
Group

1
First match starts at 18.00 CEST
Results: Twire.gg
Teams:

AfterAlt
DIVIZON
EXhalatioN
GEAR UP
Haiku
HEROIC
Marten Gaming
Natus Vincere
Pod samolet
Polish Power
Rise and Win
shiftW
Stuckers
svinordiez
Vanir
Virtus.pro
Tuesday 12.10
Group

2
First match starts at 18.00 CEST
Results: Twire.gg
Teams:

Academy of Death
Aces Crew
Apeks
BBL Esports
Cursed
Dijirad Esports
ENCE
ENTERPRISE
Entropiq
Erangel Only
Fahre Muni
KRAN4IKI
Mercurial
Sheeeshh
SKADE
Team Liquid
To be sure you get all the latest updates, results and news you should follow our twitter!