Playoff Invite #4: Gambit
One of the absolute best teams in the world is our final invite!
Abay "Hobbit" Khasenov
Timofey "interz" Yakushin
Sergey "Ax1Le" Rykhtorov
Dmitry "sh1ro" Sokolov
Vladislav "nafany" Gorshkov
Ivan "F_1N" Kochugov (coach)
Current form
Gambit has been the overall best or second-best team of 2021 depending on who you ask. They've won three big events and rode the number 1 rank on HLTV for 14 weeks. They still haven't really dropped off, it's just that their level of play and results were so high that even a quarter-final spot sounds like an underperformance for this squad.
They're still looking great and will be the team everyone is scared to play.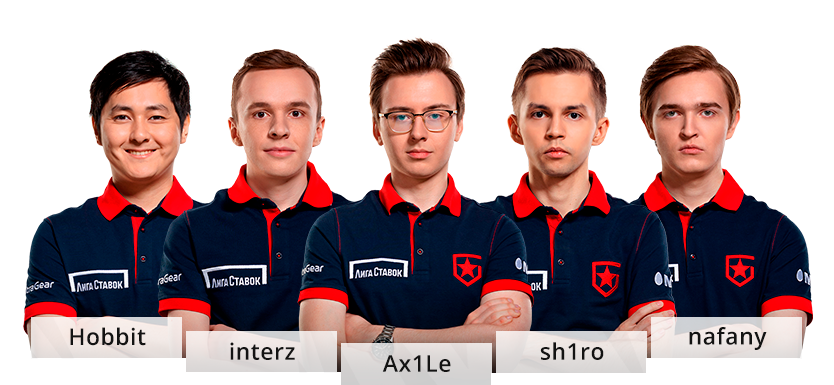 Player to watch
Ax1Le is the star rifler of the team. He's an HLTV rating of 1.14 over the past three months and that's not boosted at all – that number is solely against the best teams in the world. His aim and mechanics are world-class and most importantly he fits Gambit extremely well. He might just take over here at Elisa Invitational Fall 2021.
What would winning take?
Gambit is the clear-cut favorite of the tournament. They could even win the tournament with their B-level of play. For them to not win, would take a heroic performance from another team or Gambit really underperforming. If they hit their stride and are their best selves, they are extremely hard to beat.