ENCE will bring the excitement straight into the playoffs!
Marco "Snappi" Pfeiffer
Joonas "doto" Forss
Paweł "dycha" Dycha
Olek "hades" Miskiewicz
Lotan "Spinx" Giladi
Eetu "sAw" Saha (coach)
Current form
The Finnish organization has had some disappointing runs in the previous Elisa Invitational tournaments – they finished 3-4th in the Spring version and 5-8th in Summer.
After that Summer Invitational, ENCE has been rocking the world with fantastic results. They've made some relatively deep tournament runs and their overall play has impressed the fans and analysts alike. Now they've even made the Playoff stage in the last Regional Major Ranking tournament.
Snappi calls an explosive game with a lot of tricky tactics for their opponents to handle which has led to great wins over teams like Astralis, forZe, and Dignitas.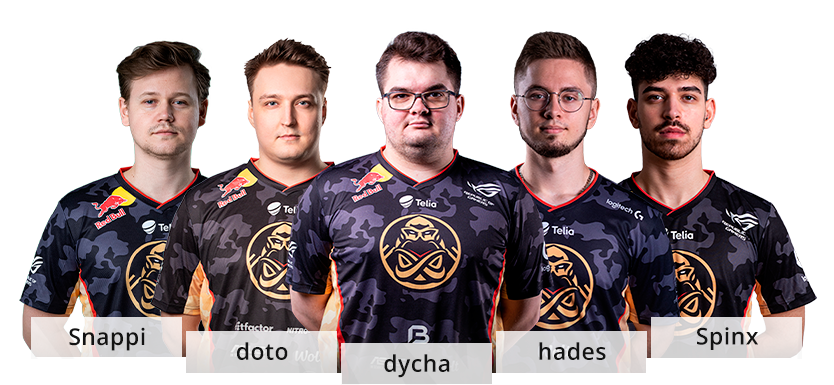 Player to watch
There are quite a few good options here but we'd have to go with Spinx. He is just fun to watch on the server. The Israeli player has also been getting more and more responsibility on the team, getting to play some lurk roles which aren't always easy to pull off.
Spinx is rocking an impressive 1.17 HLTV rating at the moment and he's just popping off heads with a 54.4% headshot percentage.
What would winning take?
ENCE is one of the favorites and they have the pieces. Right now it's about things clicking and coming in with good confidence. Their style will be hard for any team to counter.