Round 3 – PSL ELISA ESPORTS PUBG WINTER CHALLENGE
Third round of the PSL Elisa Esports PUBG Winter Challenge is here! 64 teams are still in the battle and 36 of them will move forward to face the first patch of invitational teams later this week! Round 3 also means that official broadcasts start, so make sure to tune in! You find groups and boradcast info below. More info about the tournament you find here.
In the third round, teams will play six maps (3x Miramar & 3x Erangel) and top-9 from the group will advance to round 4.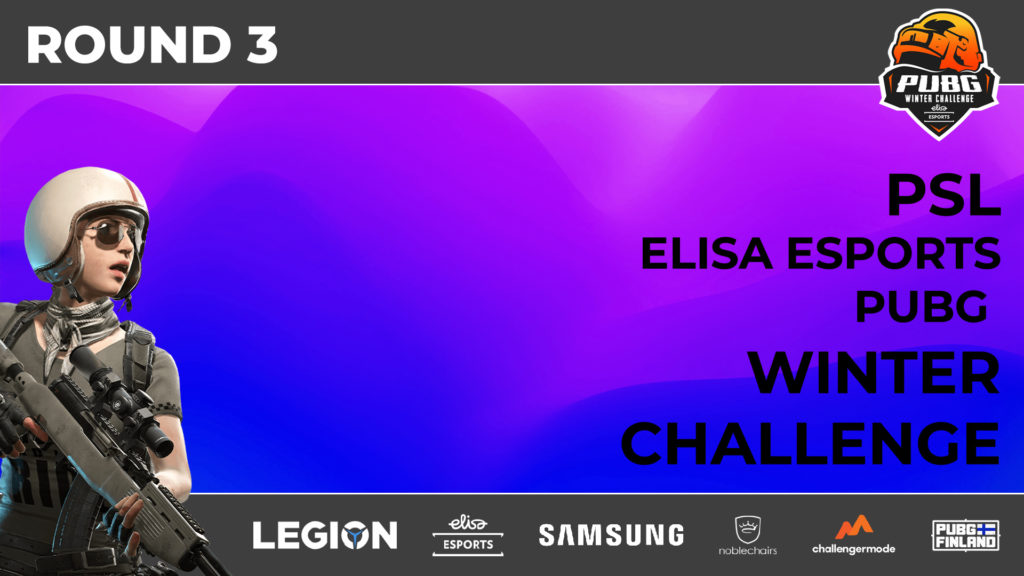 Round

3
Monday 4.10
Group

1
Group

2
Tuesday 5.10
Group

3
Group

4

To be sure you get all the latest updates, results and news you should follow our twitter!