The Elisa Invitational Champions of Summer 2021 are back!
Andrei "arT" Piovezan
Yuri "yuurih" Santos
Kaike "KSCERATO" Cerato
Vinicius "VINI" Figueiredo
André "drop" Abreu
Nicholas "guerri" Nogueira (coach)
Current form
The Brazilian squad's results have been a bit of a mixed bag lately. After their superb Elisa Invitational Summer result, they finished 9-12th in IEM Cologne and 17-20th in ESL Pro League Season 14.
Now they're looking to bounce back with a new addition, the 17-year old "drop". He came over from FURIA's academy team where he convinced many.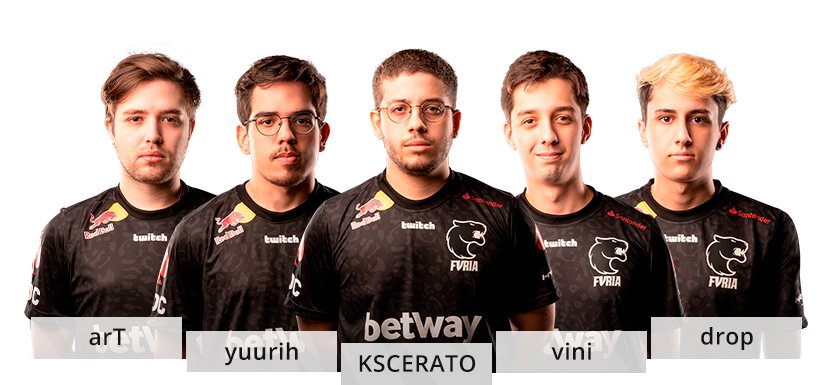 Player to watch
It will be interesting to see how the team meshes together now with the new player. We do know that their core is very strong and with a star player like KSCERATO, it feels like anything is possible. His HLTV rating is currently a magnificent 1.28. He is definitely the player to keep an eye on.
What would winning take?
FURIA plays an explosive style lead by their in-game leader and awper arT. Whenever he is going off, things are looking great for FURIA. A win here at the very competitive Elisa Invitational Fall 2021 also needs a decent performance from their new addition, drop. The opponents are not easy and there are some heavy hitters that are favored against FURIA that they or someone else will have to beat.