Round 2 – PSL ELISA ESPORTS PUBG WINTER CHALLENGE
Second round of the PSL action is already here and we get to see which teams out of the 128 teams entering the round 2 will advance to the round 3! Unfortunately there is no official broadcast on round 2, but be sure to check twitch.tv and ElisaEsports twitter for potential community casts and player POVs. More info about the tournament you find here.
In the second round, teams will play six maps (3x Miramar & 3x Erangel) and top-8 from the group will advance to round 3.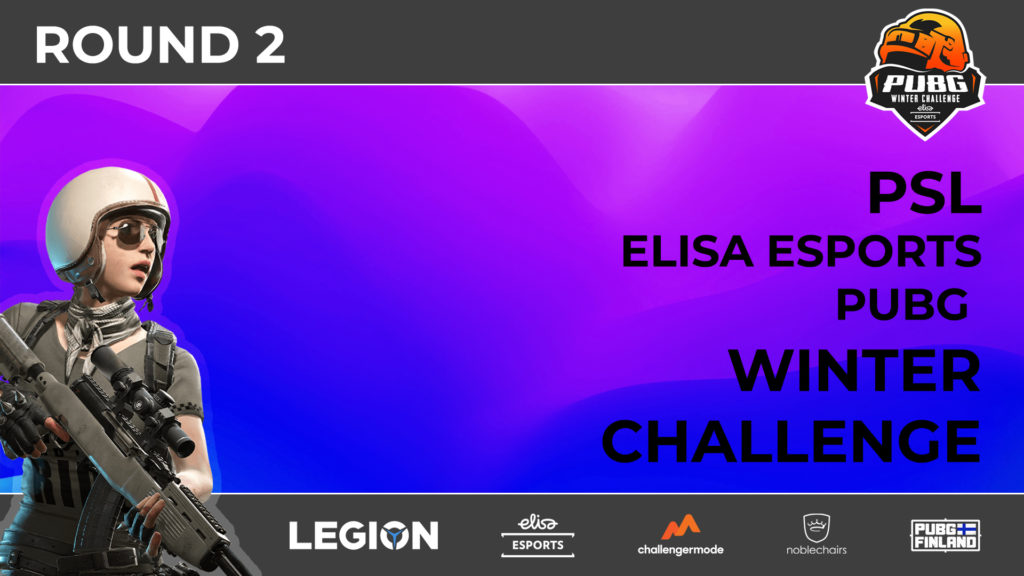 Round

2
Monday 28.9
Group

s 1-8

To be sure you get all the latest updates, results and news you should follow our twitter!