The Elisa Invitational Fall 2021 is here with a total Prize Pool of $100,000!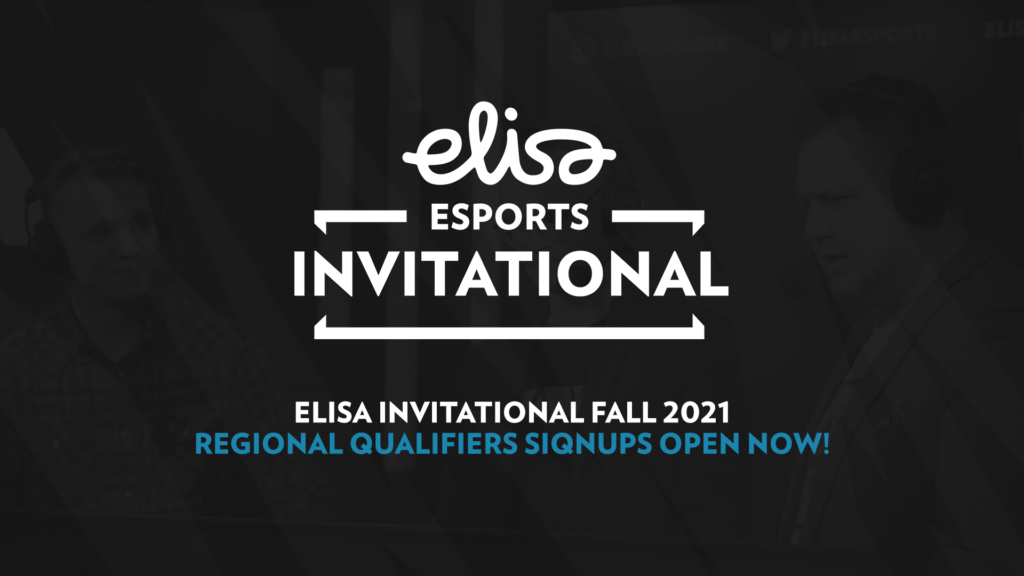 Elisa Invitational CS:GO tournament series will continue with the Fall edition! Elisa Invitational Fall 2021 will be played between qualified teams from the Nordic region and some of the most prestigious teams in the world. The tournament starts in August and the Champion will be crowned in October!
The next Elisa Invitational will be organized from 16th August to 15th October 2021. This event will follow the Regional and Main Swiss stages played throughout August, September, and October. The Swiss stages will qualify 8 teams to Elisa Invitational Summer, where 4 other teams are receiving direct invites. The invited teams will be announced closer to the event.
Teams will be competing for a total Prize Pool of $100,000 and the winner of Elisa Invitational Fall 2021 will take a lion's share of $50,000!
The Elisa Invitational format, used before in Elisa Invitational Summer 2021

Stage 1 – Qualifiers

Open Qualifiers for each of the nations, August 4th
Closed Qualifiers for each of the nations (3 invite teams + 1 from Open Qualifiers), August 8th
Winners from each Nordic Regional Qualifier secures a spot in Stage 2, Regional Swiss
Signups open NOW!

Stage 2 – Regional Swiss

August 16th – September 9th

Every week from Monday to Thursday at 5 pm and 8 pm CEST
Swiss Group (Best-of-3) with 12 invite teams and 4 teams from the Nordic Regional Qualifiers.
The top 8 teams will advance to Stage 3, Main Swiss

Stage 3 – Main Swiss

September 13th – October 7th

Every week from Monday to Thursday at 5 pm and 8 pm CEST
Swiss Group (Best-of-3) with 8 invite teams and 8 teams from the Regional Swiss
Top 8 teams will secure spots in Stage 4, the Playoffs

Stage 4 – Playoffs

October 11th – 15th
Single-Elimination Bracket with 4 rounds of play: Opening Matches, Quarter Finals, Semi Finals, and Grand Finals
12 teams in total; 8 teams in the Opening Matches from Main Swiss, 4 teams invited straight to the Quarter Finals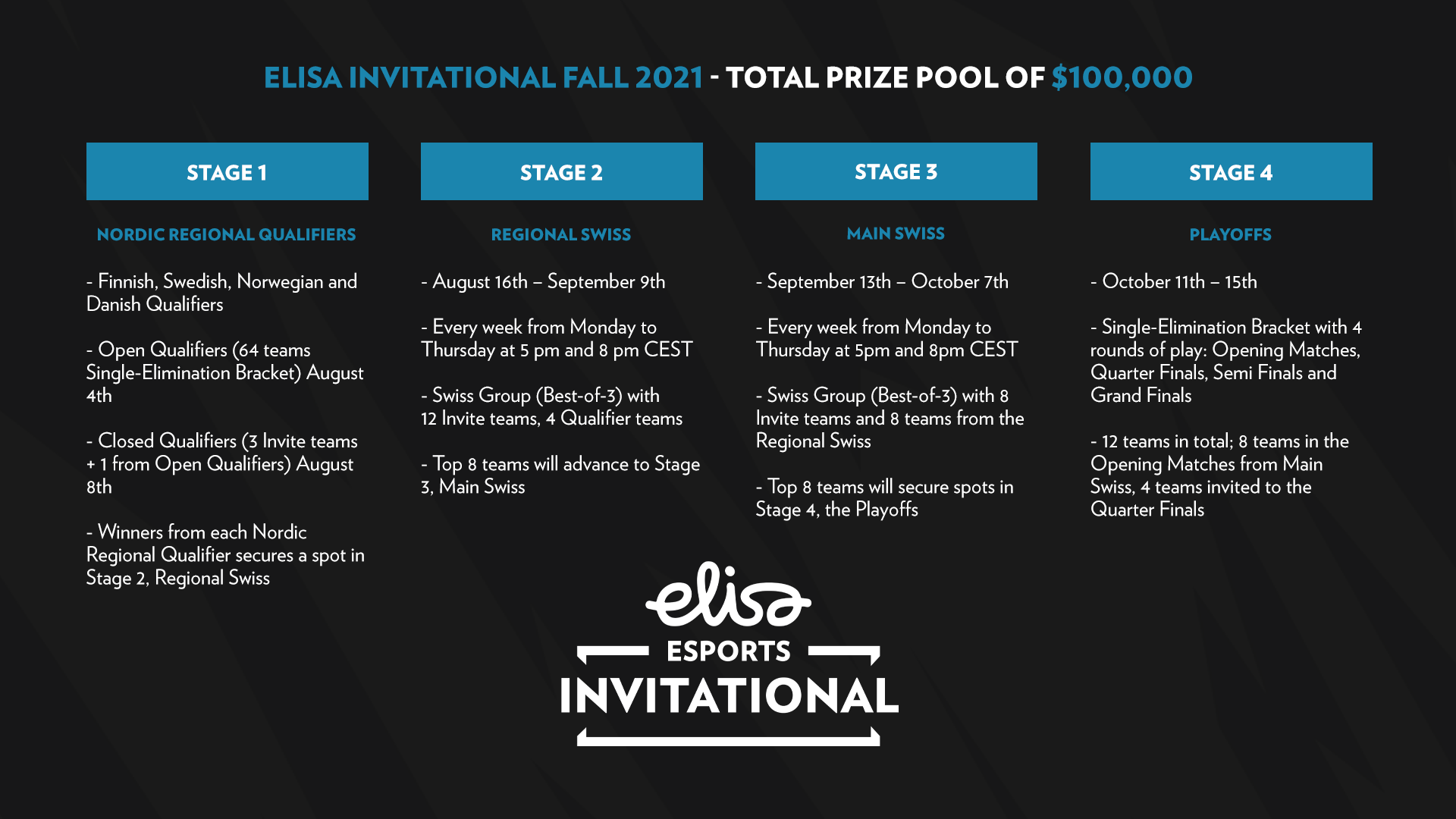 You can find more information about the tournament, as well as current esports news at elisaesports.fi