Grand Final – ELISA ESPORTS PUBG SPRING CHALLENGE
Grand final is finally here! 18 maps and 16 best of the best that europe and CIS-regions has to offer! Teams are battling for 15 000 dollar prize pool and we have new PSL Elisa Esports PUBG Spring Challenge champion at sunday! All the action is broadcasted in english, finnish and russian. Notice the different twitch channel for english broadcast! More info about the tournament you find here.
In the grand finals, each day will feature six maps (3x Miramar & 3x Erangel). After all 18 maps have been played, we have a new PSL champion! Come and join the broadcasts to cheer your favorite team to victory!
Grand Final
Friday 4.6 – Sunday 6.6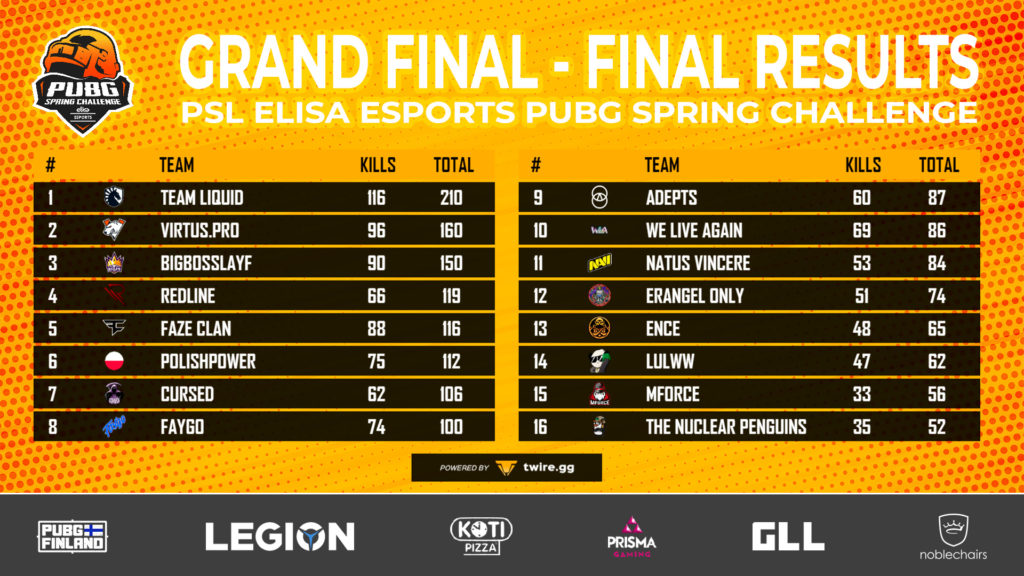 Broadcast
Prize pool
Total: 15 000€
1. 6500€
2. 4500€
3. 2500€
4. 1500€
To be sure you get all the latest updates, results and news you should follow our twitter!