Round 1 – ELISA ESPORTS PUBG SPRING CHALLENGE
First round of the PSL actions is finally here and we get to see which teams out of the 288 teams entering the competition will advance to the round 2! First round is broadcasted by community casters and the links for these streams will be added during gamedays. More info about the tournament you find here.
In the first round, teams will play six maps (3x Miramar & 3x Erangel) and top-7 from the group and two best 8th placed teams overall will advance to round 2. Come and join to streams and cheer your favorite team to the next round!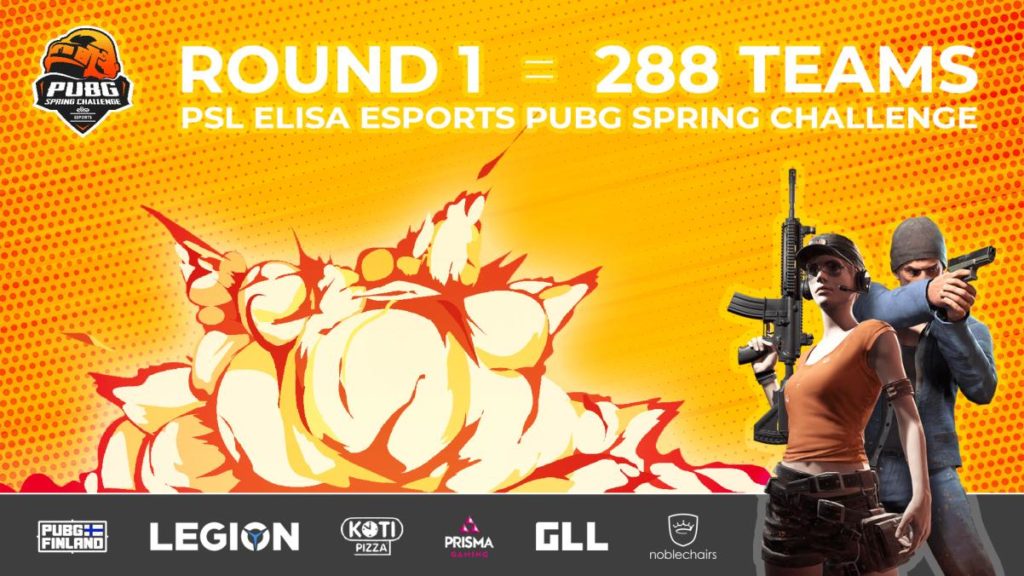 Round 1
Monday 19.4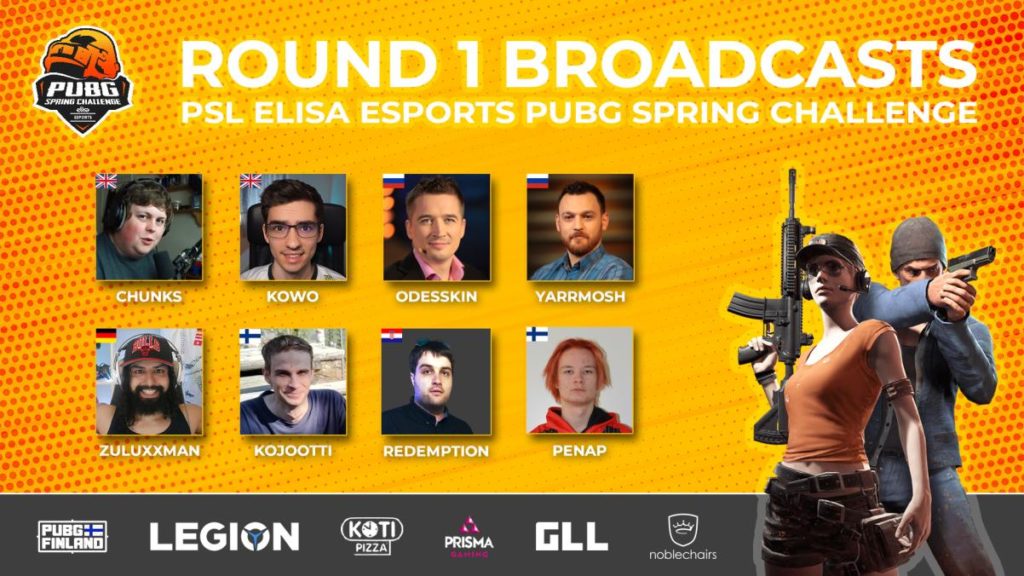 Group 1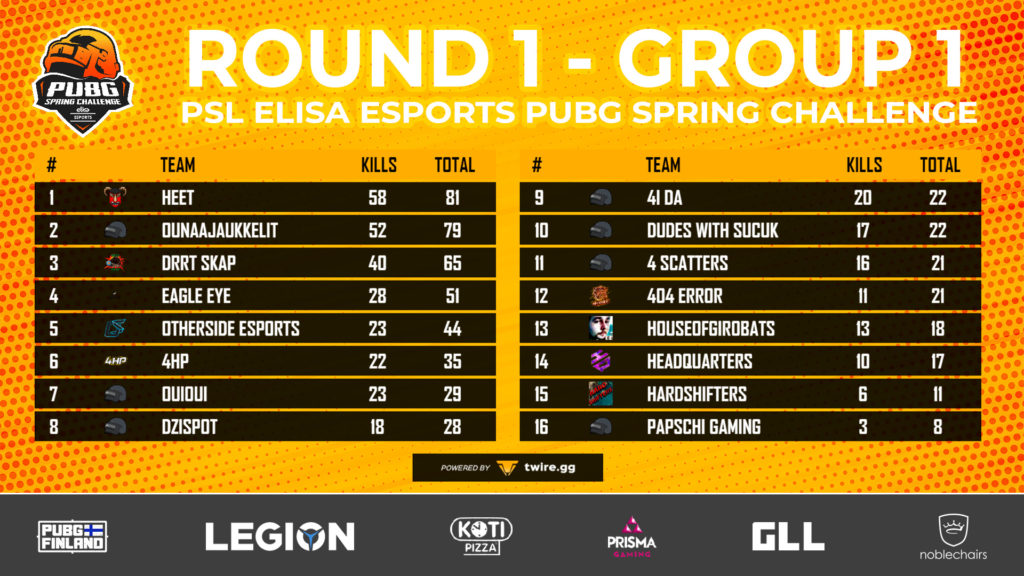 Group 2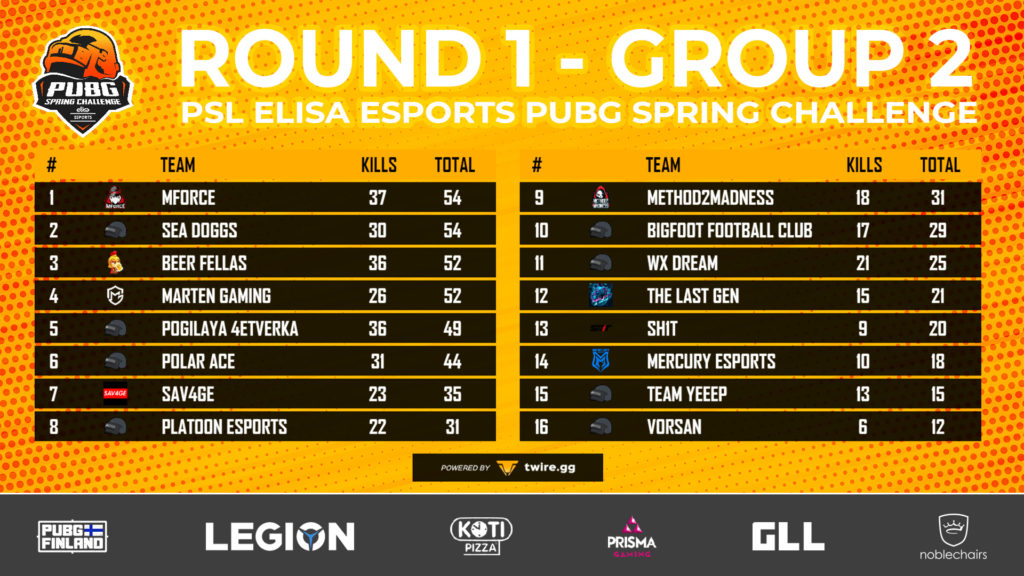 Group
3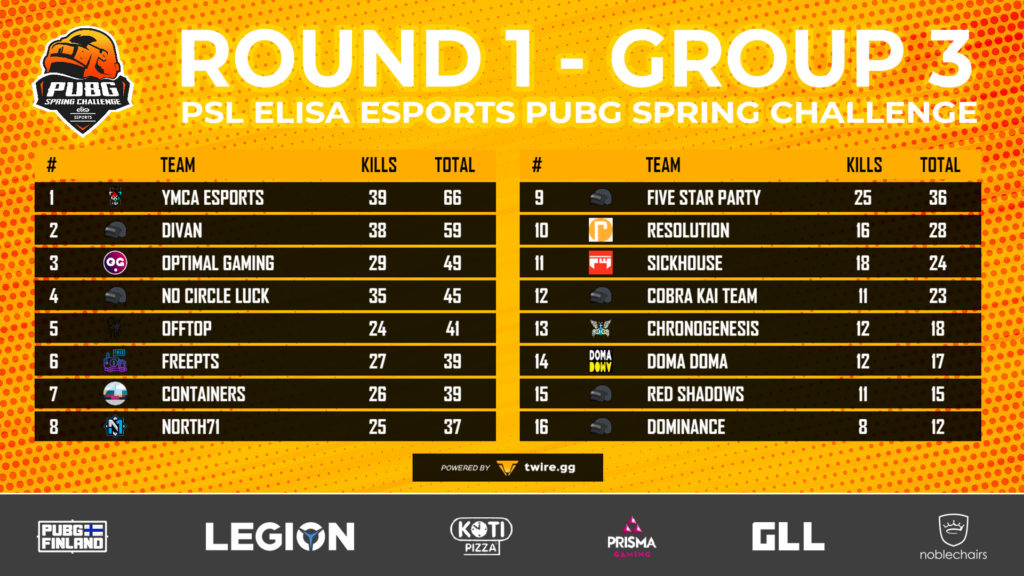 Group 4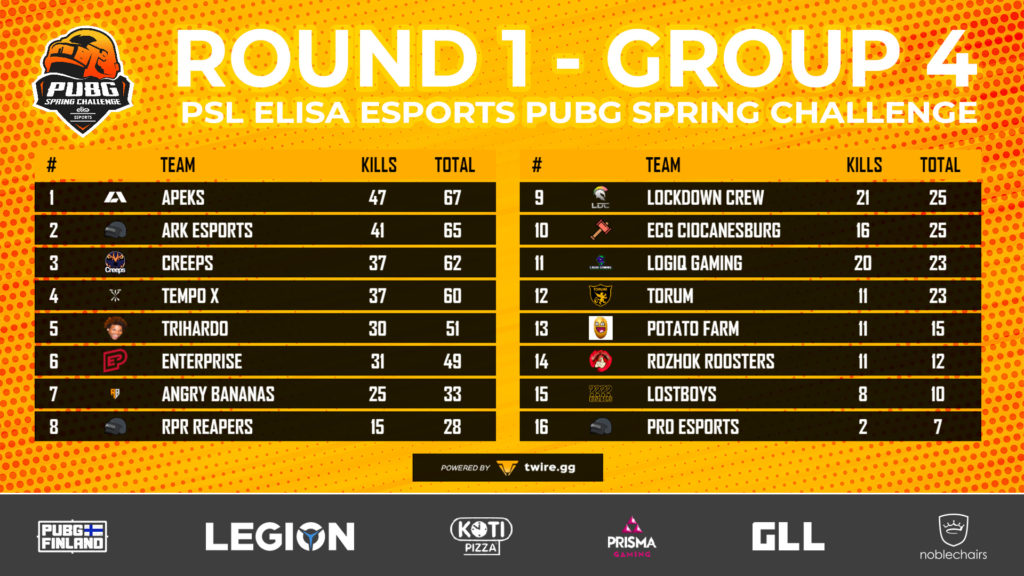 Group 5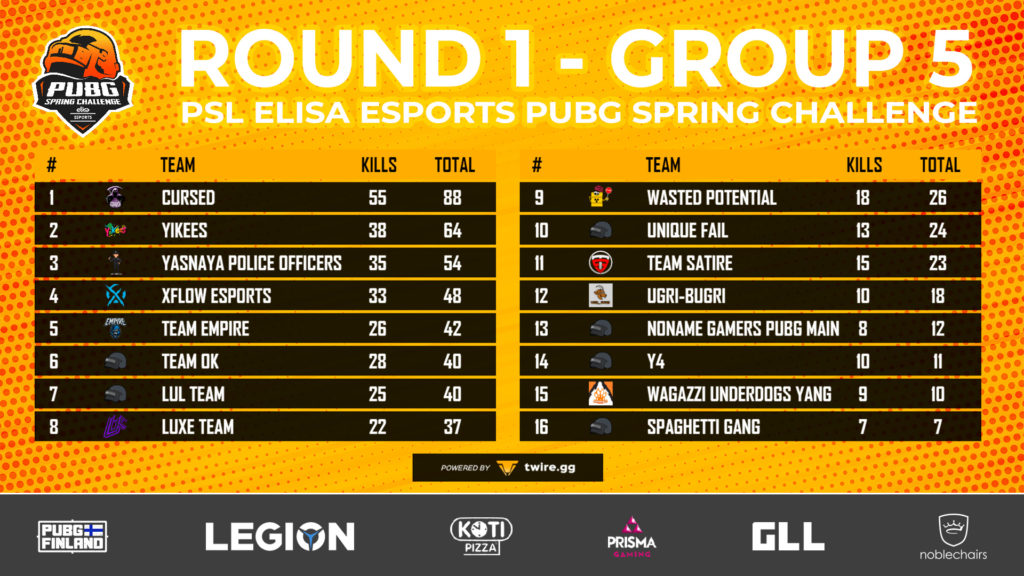 Group 6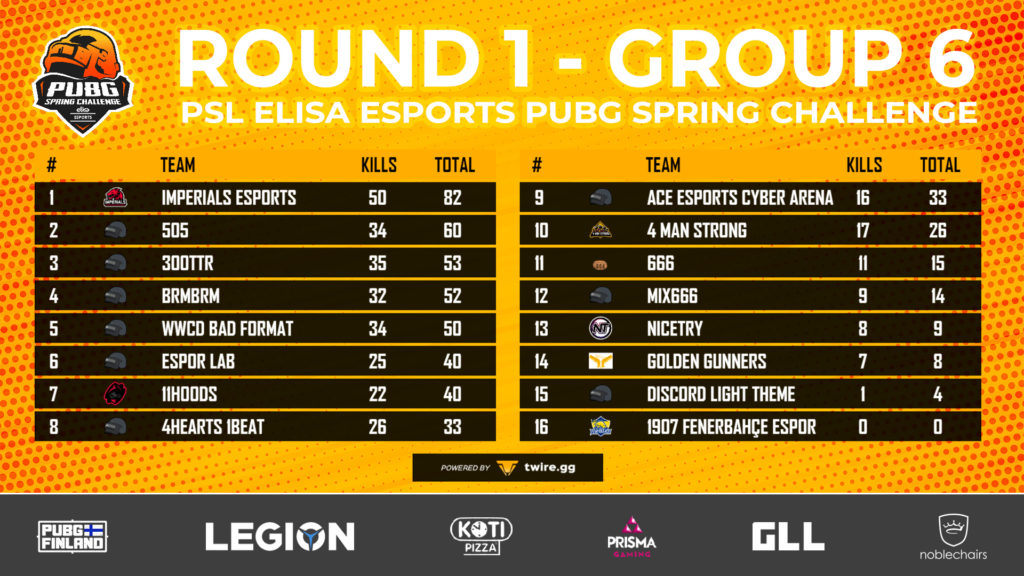 Group 7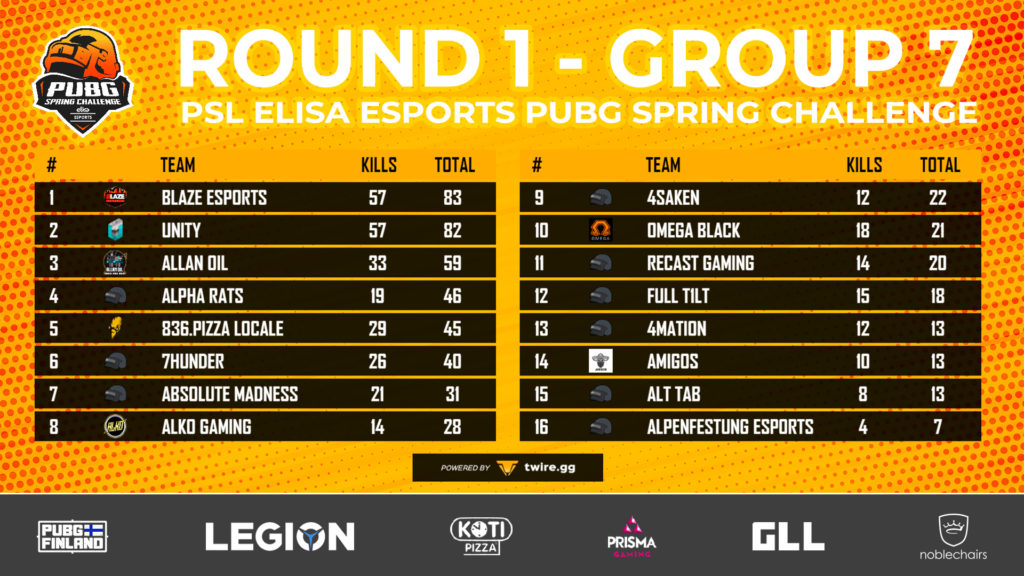 Group 8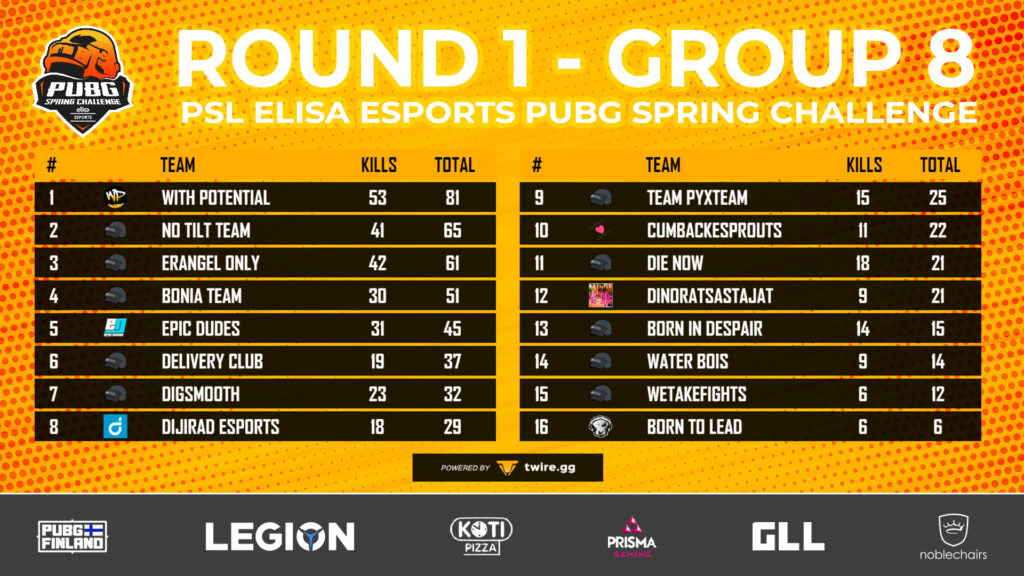 Group 9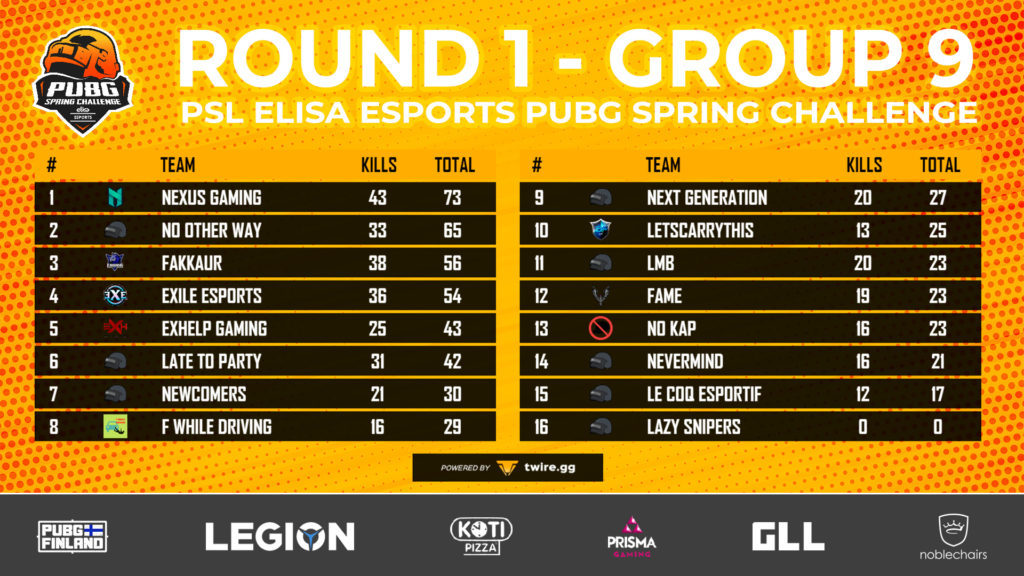 Tuesday 20.4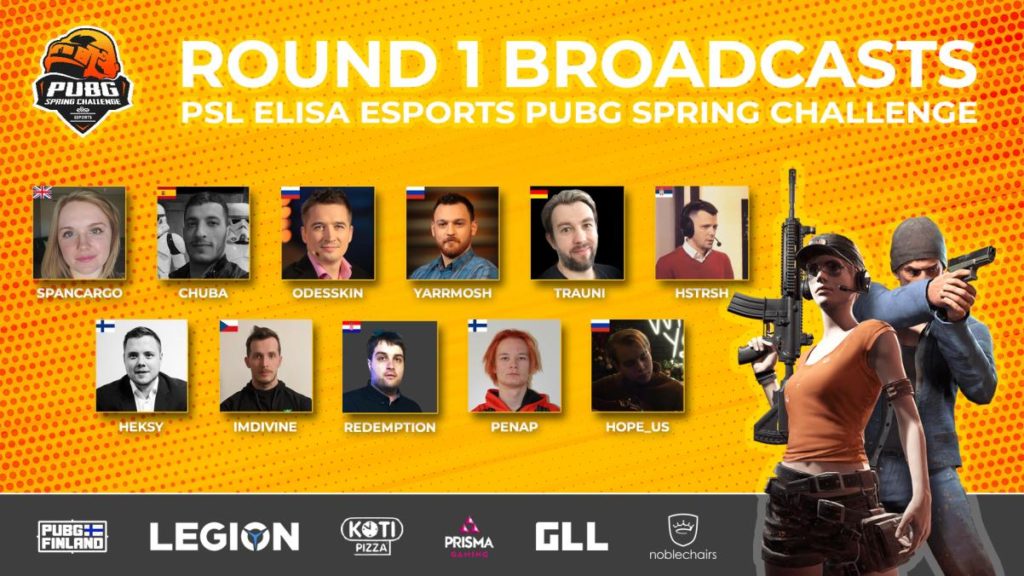 Group 10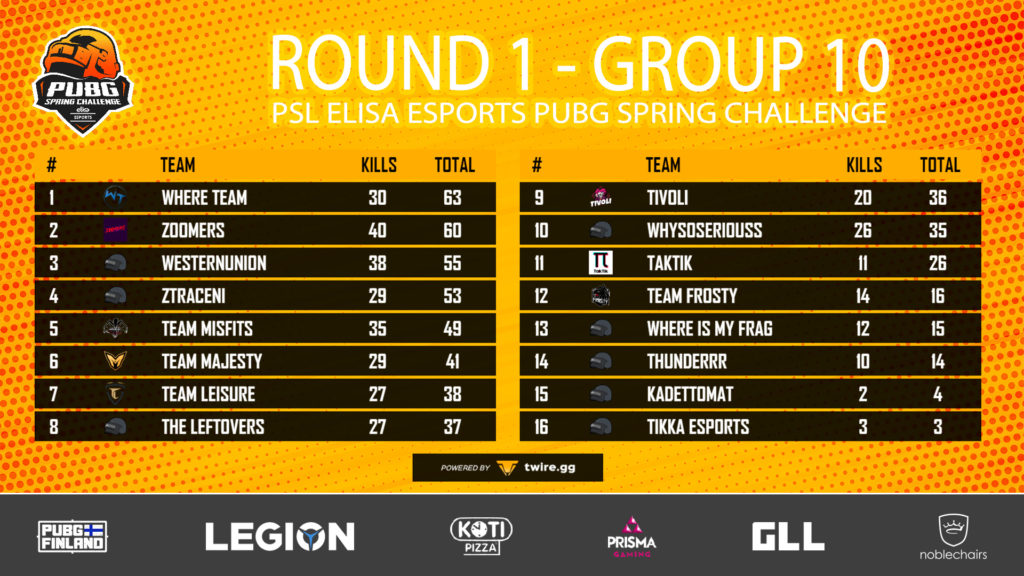 Group 11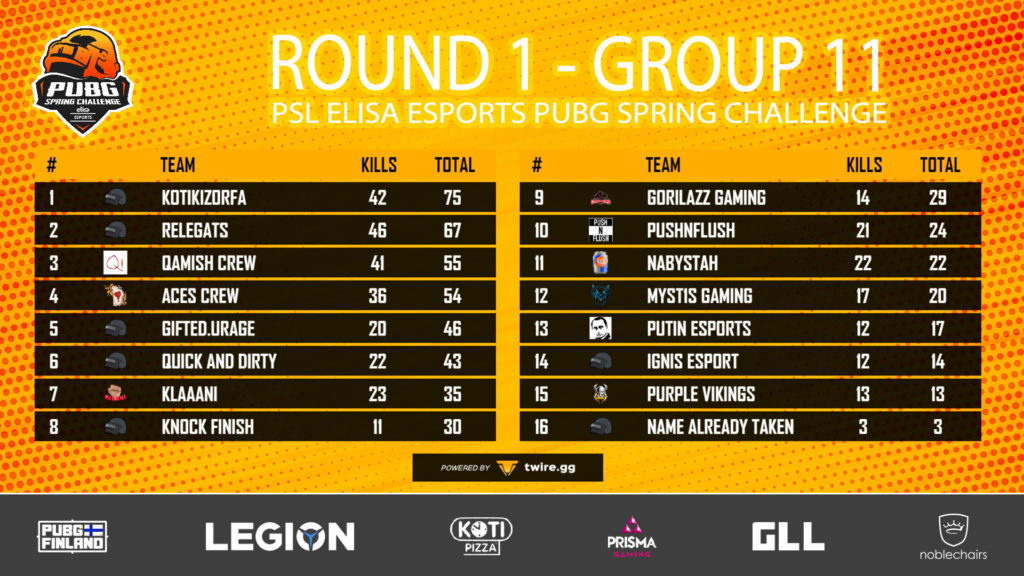 Group 12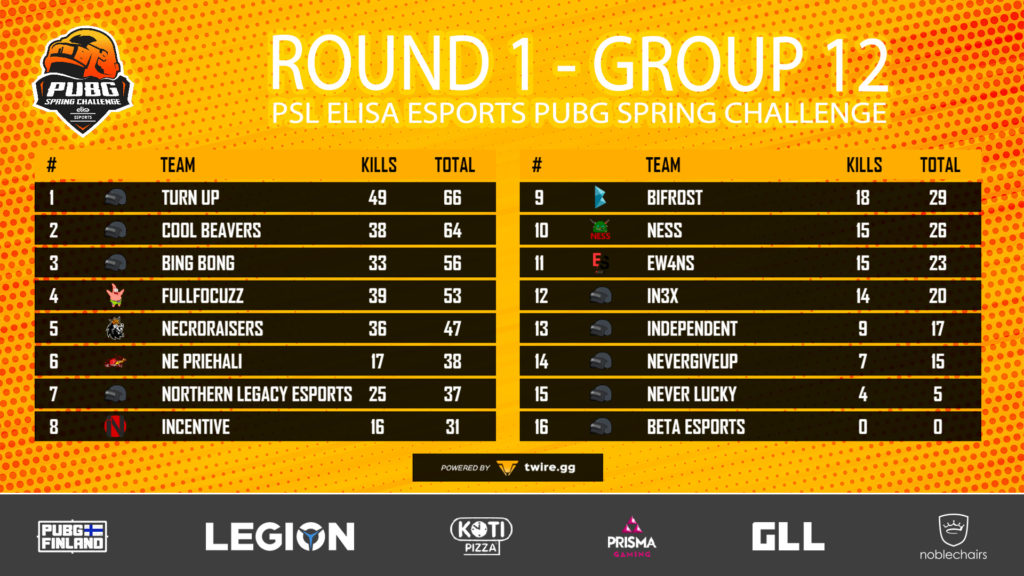 Group 13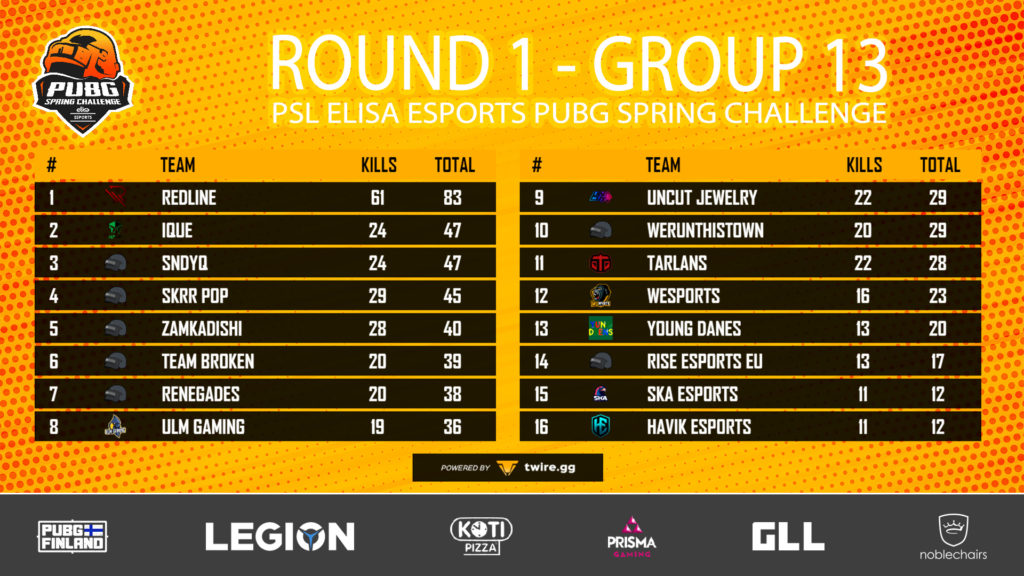 Group 14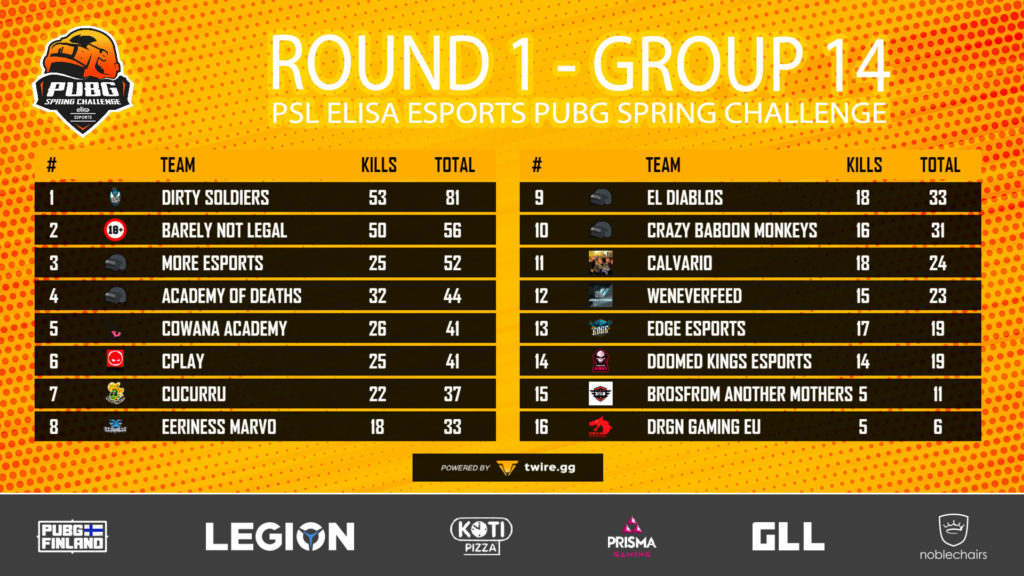 Group 15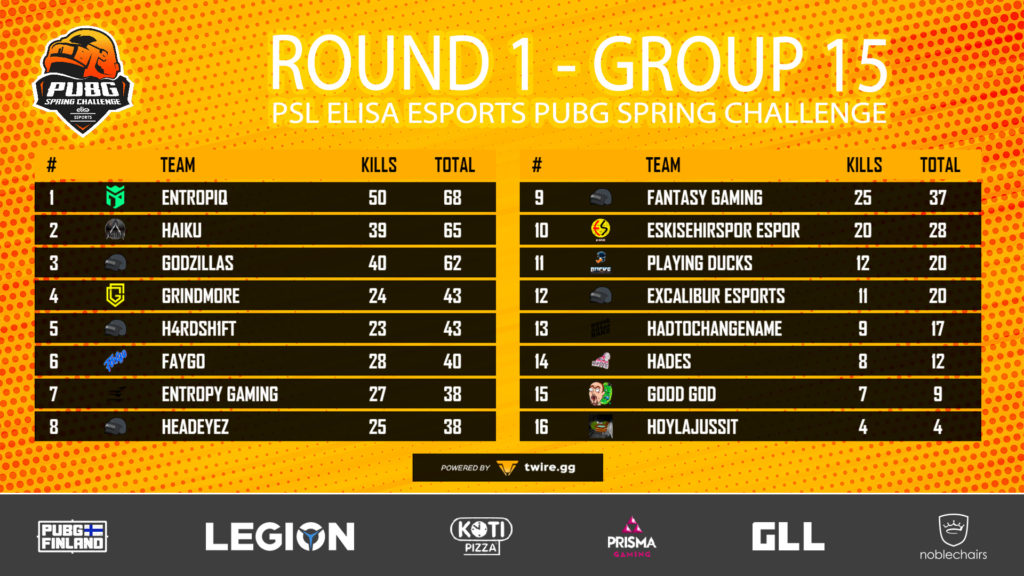 Group 16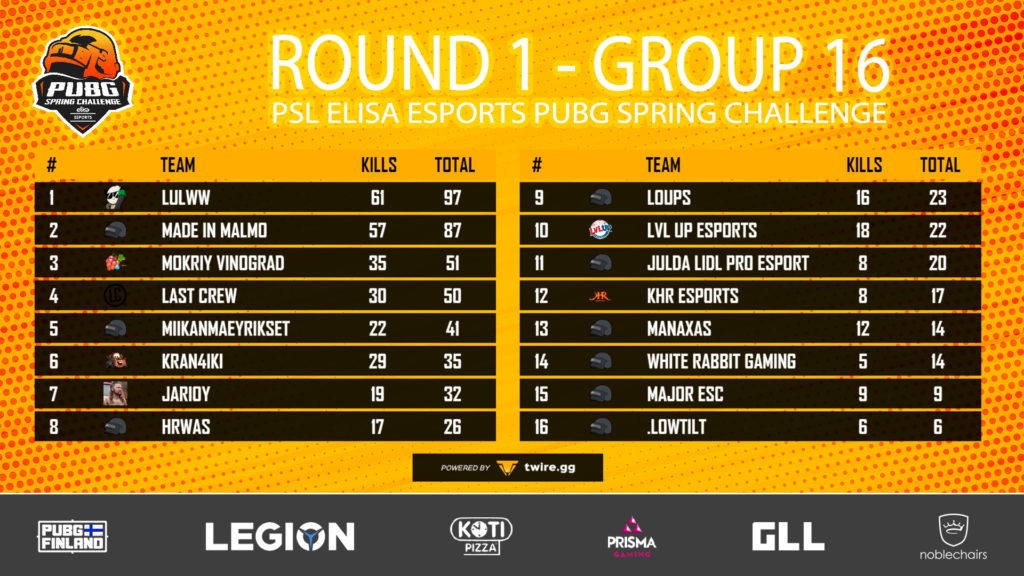 Group 17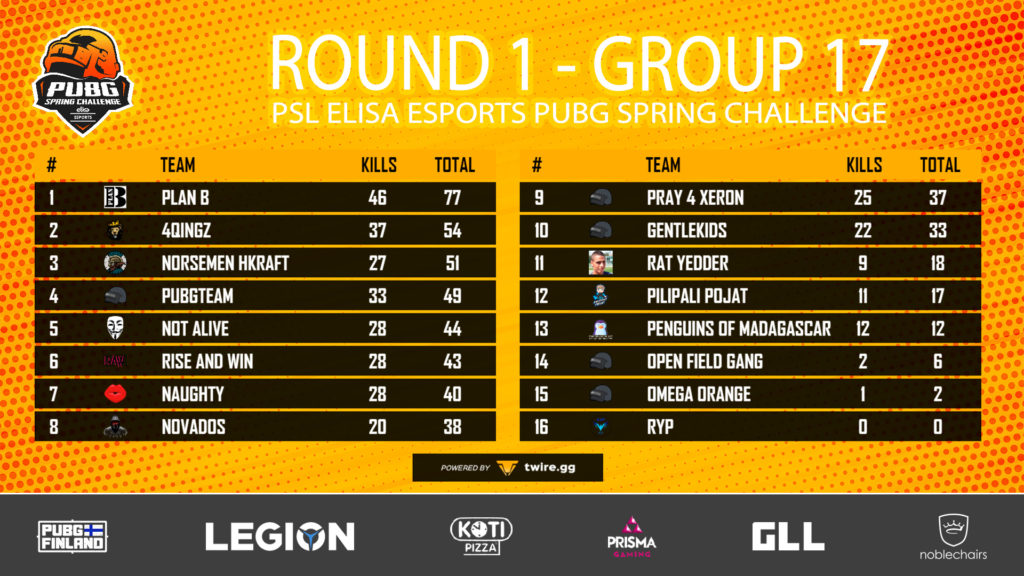 Group 18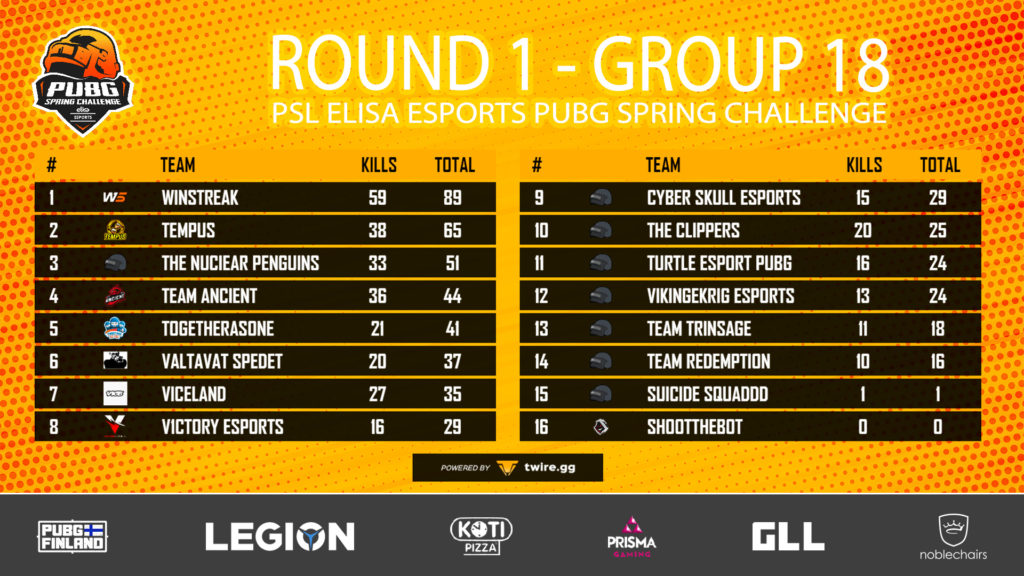 To be sure you get all the latest updates, results and news you should follow our twitter!