Round 4 – ELISA ESPORTS PUBG WINTER CHALLENGE
We have finally reached the point that first invitational teams joins the fight! Challenging these 12 well known teams is 36 teams which have battled their way through the first 3 rounds of PSL. More info about the tournament you can find here.
In the fourth round, teams will play six maps (3x Miramar & 3x Erangel) and top-8 from the group will advance to round 5. Come and join to twitch chat and cheer your favorite team to the next round!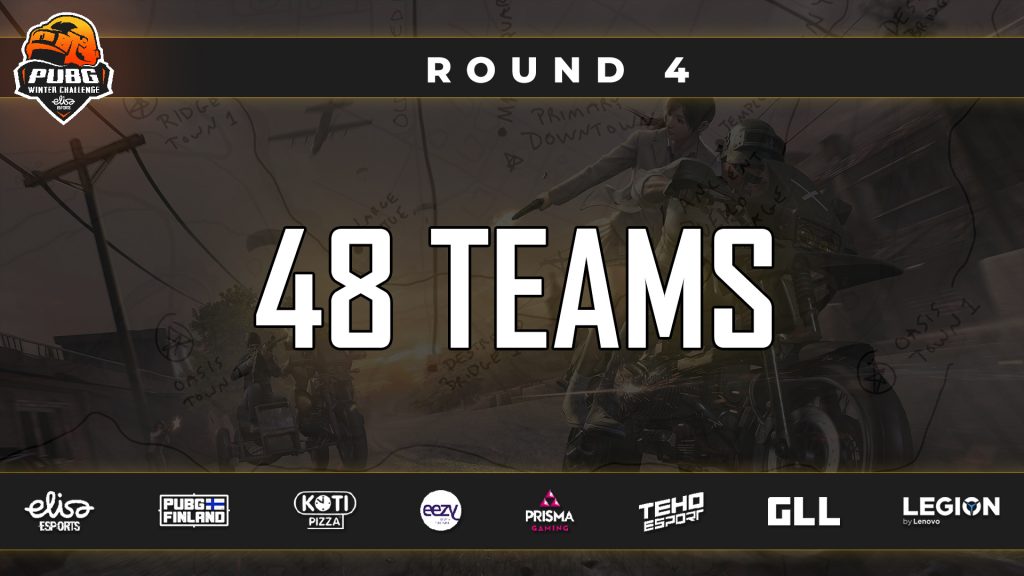 Round

4
Monday 8.2
Group 1
Group 2
Tuesday 9.2
Group
3
Broadcast
To be sure you get all the latest updates, results and news you should follow our twitter!