Elisa Invitational Winter 2023 Contenders Stage Viewer's Guide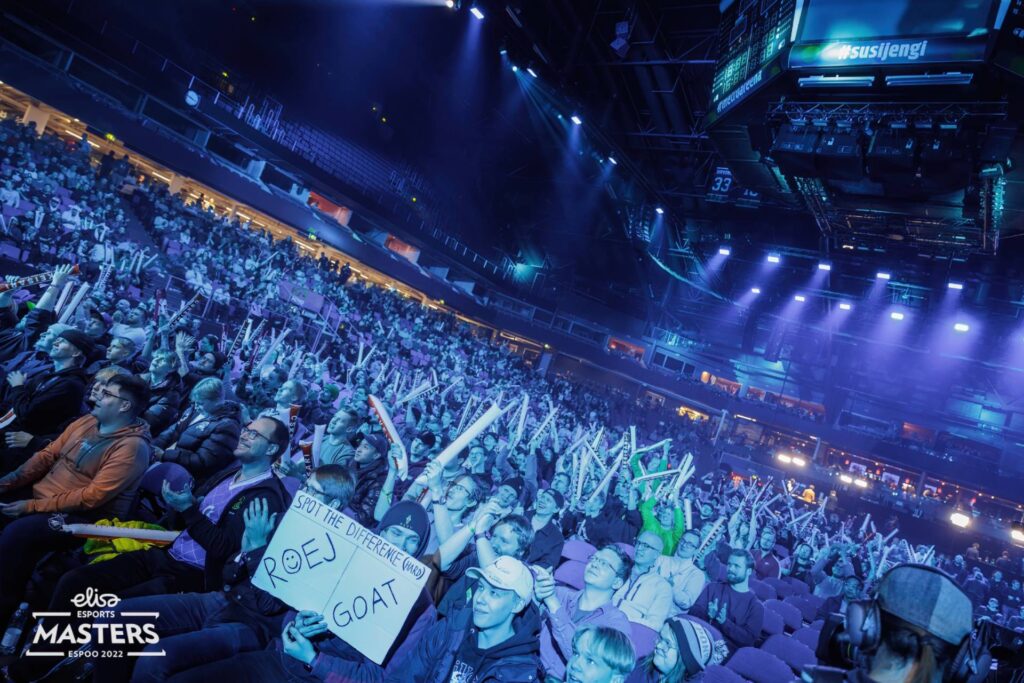 Elisa Invitational Contenders Stage starts next Monday, January 16th with 12 invite teams and 4 teams from the Open Qualifiers. From these 16 teams only the top 8 will earn their place in the Main Stage.
All the games will be streamed on our Elisa Esports – Twitch channel. For the first two weeks of the Contenders Stage, Jack "Zerpherr" Kelly and Teodor "Tedd" Borisov will be casting the games!
TEAMS
ENCE Academy (From Elisa Open Suomi 3)
PGE Turow (From Europe Online Qualifier)
GTZ (From Europe Online Qualifier)
Enhanced (From Nordic Online Qualifier)
GODSENT (From Nordic Online Qualifier)
Monte (Invited)
IKLA (Invited)
PROSPECTS (Invited)
ECLOT (Invited)
Young Ninjas (Invited)
BIG Academy (Invited)
Falcons (Invited)
EYEBALLERS (Invited)
Partizan (Invited)
ECSTATIC (Invited)
Astralis Talent (Invited)
Aikataulu
The schedule will be updated weekly as the tournament proceeds forward.
Round 1 – 16.-17.1.2023 (BO1)
Opening Round
16.1.2023 11.00 CET
PROSPECTS vs. ENCE Academy
Opening Round
16.1.2023 12.30 CET
IKLA vs. PGE Turow
Opening Round
16.1.2023 14.00 CET
BIG Omen Academy vs. GTZ
Opening Round
16.1.2023 15.30 CET
Monte vs. Enhanced
Opening Round
17.1.2023 11.00 CET
Falcons vs. Partizan
Opening Round
17.1.2023 12.30 CET
EYEBALLERS vs. ECSTATIC
Opening Round
17.1.2023 14.00 CET
ECLOT vs. GODSENT
Opening Round
17.1.2023 15.30 CET
Young Ninjas vs. Astralis Talent

Round 2 – 18.-19.1.2023 (BO1)
Low Match
18.1.2023 11.00 CET
Enhanced vs. GTZ
Low Match
18.1.2023 12.30 CET
PGE Turow vs. Falcons
Low Match
18.1.2023 14.00 CET
ENCE Academy vs. ECSTATIC
Low Match
18.1.2023 15.30 CET
GODSENT vs. Astralis Talent
High Match
19.1.2023 11.00 CET
EYEBALLERS vs. PROSPECTS
High Match
19.1.2023 12.30 CET
Partizan vs. IKLA
High Match
19.1.2023 14.00 CET
BIG Omen Azademy vs. Monte
High Match
19.1.2023 15.30 CET
Young Ninjas vs. ECLOT
Round 3 – 23.-26.1.2023 (BO3)
Elimination Match
23.1.2023 11.00 CET
Enhanced vs. Astralis Talent
Elimination Match
23.1.2023 14.00 CET
ENCE Academy vs. PGE Turow
Mid Match
24.1.2023 11.00 CET
BIG Omen Academy vs. ECSTATIC
Mid Match
24.1.2023 14.00 CET
ECLOT vs. Partizan
Mid Match
25.1.2023 11.00 CET
PROSPECTS vs. Falcons
Mid Match
24.1.2023 14.00 CET
GODSENT vs. GTZ
High Match
26.1.2023 11.00 CET
Young Ninjas vs. IKLA
High Match
26.1.2023 14.00 CET
EYEBALLERS vs. Monte
Round 4 – 30.1.-1.2.2023 (BO3)
Elimination Match
30.1.2023 11.00 CET
Astralis Talent vs. GTZ
Elimination Match
30.1.2023 14.00 CET
BIG Omen Academy vs. PGE Turow
Elimination Match
31.1.2023 11.00 CET
ECLOT vs. Prospects
High Match
31.1.2023 14.00 CET
GODSENT vs. ECSTATIC
High Match
1.2.2023 11.00 CET
EYEBALLERS vs. Partizan
High Match
1.2.2023 14.00 CET
Falcons vs. Young Ninjas
Round 5 – 2.2.2023 (BO3)
Elimination Match
2.2.2023 14.00 CET
ECLOT vs. ECSTATIC
Elimination Match
2.2.2023 17.00 CET
EYEBALLERS vs. GTZ